The latest in machines and construction equipment news
ZW330-6 : an unswerving wheel loader
09/13/2018 03:22:25 pm
09/13/2018 03:22:16 pm
ECI - Updated: on 09/13/2018 03:22:25 pm - By
Marie ANDRE
The latest in machines and construction equipment news
Hitachi just launched the sale of their latest wheel model. Called ZW330-6, it offers a compromise between performance, efficiency and safety in order to work in the most demanding place such as quarries.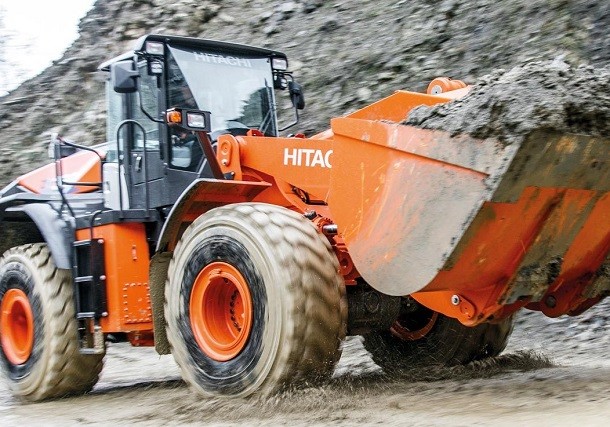 A powerful and resistant loader
The ZW330-6 wheel loader is equipped with a new engine meet the Stage IV enviromental norms. The output can be increased with the Quick Power feature. The Hitachi teams also announced a traction power 26% superior to the previous generation of wheel loader.
It has lots of reinforcements to face difficult working conditions. Thus, the lifting arm as well as the front and rear chassis have been designed with quality and resistant materials. The new radiator grill offers more protection to the radiator in comparison with the older models. Finally, it is possible to add options such as a specific shielding.
More comfort for operators and maintenance
The cab has had many improvements. It now guarantees a high level of comfort thanks to the soundproofing, its tactile screen and large panoramic vision. Other equipments also secure the operator but also the immediate enviromment of the machine. This is the case for the reverse camera or the LED rear lights.
The maintenance equipments should benefit from a comfort improvement. Indeed, the regular maintenance of this wheel loader is made easier with the complete opening of the engine hood. Available as an option on the previous models, the feature deactivating the battery is now available on all the ZW330-6. It reduces electrical risks during delicate operations.