Construction machines manufacturers
Hitachi invests on mini-excavators in Europe
08/23/2018 11:12:11 am
Construction machines manufacturers
The renovation of the Hitachi European mini-excavator factory shows the willingness of the manufacturer to impose on the market. Since 2014, its mini-excavator production has not stopped improving, they want to continue this progression to meet the increasing demand in Europe.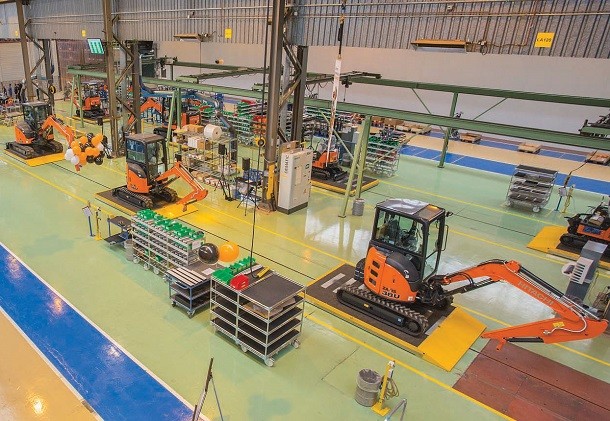 A modern production center
Hitachi Construction Machinery has recently renovated their factory in Oosterhout, (The Netherlands). This site is specialised in mini-excavator production from Hitachi in Europe, is growing. The factory has been widened to reach 8000m2. Equipments have been replaced for better productivity, other have been added in this same goal and new methods have been implemented to reduce the inventory and improve the staff efficiency.  Hitachi clearly states its willingness to increase their mini-excavator productivity and confirm their position on the European market.
The goal : produce 7000 machines every year
Since 2014 the production at the factory has doubled, according the to general director, who said they went from 2500 machines to 5000 in 4 years. The next goal is to reach a production of 7000 machines per year, in order to be able to meet the growing needs of the European companies.
The models manufactured in Oosterhout are the  ZX10 to ZX85. The Zaxis (ZX) mini-excavator range includes machines from 1 to 6 tonnes, easy to transport and designed for narrow spaces operations. These models are requested for urban construction sites.