The latest in machines and construction equipment news
Kato introduces new all-terrain 51-tonne crane
10/30/2019 01:35:24 pm
The Japanese manufacturer continues its international development. They just launched a new model : an all-terrain, 51-tonne crane called Kato SR-500 LX.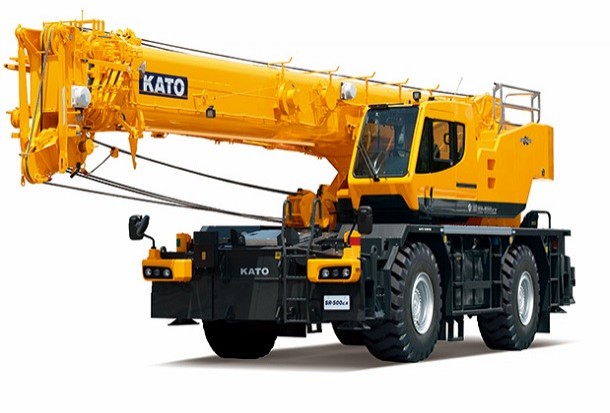 A better reliability
During the introduction of this model, the manufacturer wanted to showcase the effort made in terms of reliability.  Quality controls made during the manufacturing process should correct the problems met on the previous generation's models. The control post of this new crane has a tactile screen that allow the operator to have a central vision on surveillance and the settings of the machine. He could intervene faster in case of a problem.
An adaptable crane
The SR-500 LX is equipped with a diesel 6M60-TL engine designed by Mitsubishi. It develops a 7,5 kW output and a maximum torque between 785 Nm and 1.400tr/min. An "Eco" feature can adjust the engine speed depending on the activity. This system avoids the useless additional consumption of fuel, expensive for a company and harmful for the enviromnent.
The machine has a telescopic boom made of 5 sections for a total of 42 meters. Moreover, the manufacture offers an adaptable extension (length between 9,4 and 13,7 metres). The machine's stability is ensured by a stabiliser system that can be adjusted in four different positions (from 2,48 metres to 7 metres). The crane offers a lifting capacity of 57,1 metres at the maximum in its best configuration.