The latest in machines and construction equipment news
Hyundai launches its new Stage V loaders
10/29/2019 10:34:35 am
Hyundai Construction Equipment Europe launches the sale of their new wheel loaders. The HL900 series is made of three models : HL940A, HL955A and HL960A.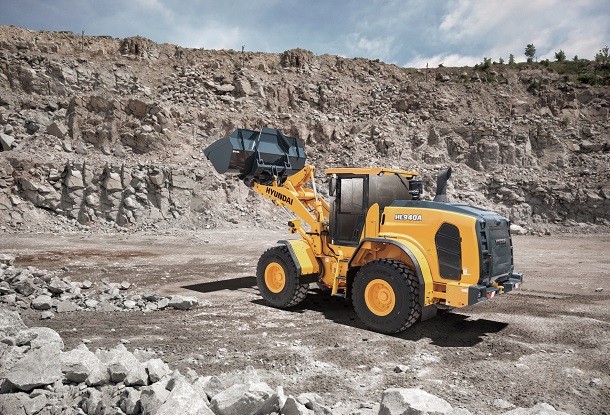 Safety first
Hyundai CE has focused their development effort on the safety and reliability of their machines. The first three new loaders have a new cab version with an intuitive panel control.  The cab was designed to guarantee a maximum of comfort, avoiding unnecessary fatigue for the operator at the end of the day.  The engine hood has also been redesigned to improve the operator's visibility. The manufacturer also offers cameras to check the immediate perimeter (the blind spots) of the machine.
"Stage V" loaders for Europe
The HL900 series has benefited from a new Cummins engine platform, meeting the requirements of the Stage V norm, the strictest European norm for enviromnent protection. Hyundai CE wants to satisfy the demands of their clients in Europe. These clients currently have the need for big, robust and efficient machines such as wheel loaders.
An automated control adjusts the engine power depending on the intensity of the task. This system should, significantly, reduce the fuel consumption.