Miscellaneous Construction
Europe-Construction-equipment.com adopts a new design
05/22/2019 11:16:14 am
Did you see ? Europe-Construction-equipment.com just change its look ! Even though quiet discreet, lots of changes have been added to this new version to make it more fluid.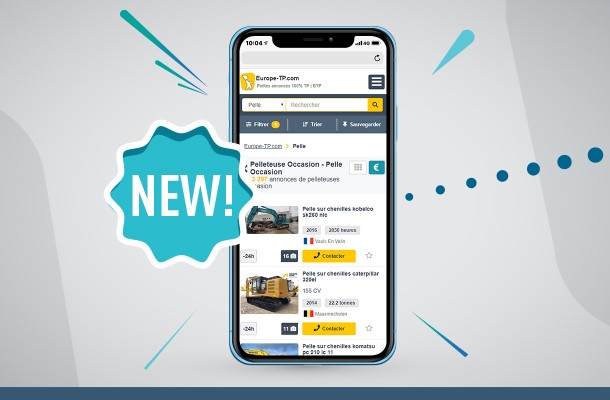 100 % optimised for all types of screens
More and more people check our website with their phones.  Now, all our contents adapt to the size of your device, whatever it is: computer, smartphone or tablet.
In compliance with search engine requirements
The new version has been developped in compliance with the search engine requirements, ensuring a maximum visibility to your ads on the internet.
Faster and intuitive
The improvements are set to access the different pages and features more easily. For instance, the contact between buyers and sellers has been made easier on a phone:  it is possible from the ad listing in a click.

The loading times have been reduced in order to make browsing more enjoyable, especially when looking for ads.

Finally, the overall ergonomics has been redesigned: more modern and spacious, the new design match the evolutions of the internet in terms of readability and user experience.

You be the judge !