Events and Trade Fairs
Conmart Expo: focusing on construction machinery aftermarket
08/12/2020 05:15:09 pm
05/09/2019 03:44:44 pm
Via-Mobilis - Mise à jour : le 08/12/2020 05:15 pm - By
Marie ANDRE
Although there are numerous exhibitions in the construction industry, when it comes to the one focusing on the construction machinery aftermarket, Conmart Expo is the world's first.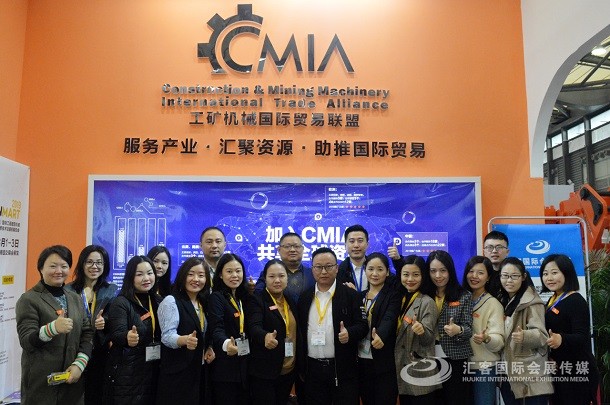 The potential of the construction machinery aftermarket
At present, the potential of the construction machinery aftermarket has only been developed by 30%, and there is a great deal of room for improvement in the future.

According to Off Highway Research, in 2018 the global construction equipment sector recorded total sales of 1.1 million units at a retail value of $110 billion, with annual growth of 6%. More resources will be invested into the construction machinery aftermarket.
The exhibition
Conmart Expo takes place in Guangzhou (China) Pazhou International Convention and Exhibition Center from August 1-3, 2019. More than 550 enterprises and 3000 participants are guaranteed at exhibition period. During the Conmart Expo there will be various events for the industry in the Golden zone, Hong zone and blue zone, such as new product release, industrial trend interpretation, technical application sharing and more.

Conmart Expo is guided by China Construction Machinery Society and organized by Guangzhou Construction Machinery Industry Association, China Mechanical and Electrical Products Circulation Association and Construction&Mining Machinery International Trade Alliance.

The top 1000 overseas exhibitors finish the advance registration will get the benefits of pick-up service, catering VIP service, hotel accommodation and ticket subsidy all for free.