The latest in machines and construction equipment news
5 new mini hydraulic excavators by CAT
03/05/2019 03:34:06 pm
In order to complete its hydraulic mini excavator range, Caterpillar just unveiled five new models called the 301.5, 301.6, 301.7 CR, 301.8 and the 302 CR. They have been developped to meet the users' needs in terms of performances, versatility and safety.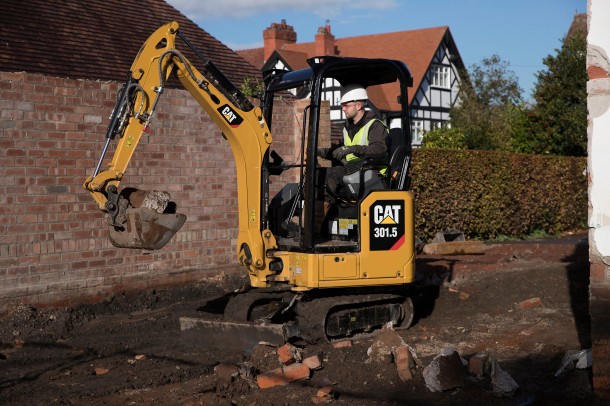 The same engine
In order to reduce the development costs, Caterpillar chose to equip these five hydraulic mini excavators with the same engine. The chosen engine was a diesel C1.1 Cat with an output of 14,3 kW (19,2 hp). This technical conception guarantees a high performance level, adapted to the different possible speeds.
The C1.1 Cat can optimize the fuel consumption thanks to the automatic shutdown systems and an efficient engine idling. It also meets the requirements for the highest enviromnent protection norm (Stage V) currently available in Europe.
Versatility and high level equipments
The five models can work for a large variety of uses. Indeed, they have a working weight between 1575 and 2045 kg that can be even higher with an optimum configuration. The digging capacities vary between 2340 and 2370 mm. The variable dimension undercarriage is ideal to access narrow construction sites. For the most extreme needs, steel tracks can be installed optionally.
These new generation mini excavators also integrate an hydraulic system that can detect the load and adapt. This feature helps save fuel. Finally, the machines have been designed to last just like the other machines from the make.