The latest in machines and construction equipment news
Aggregate Handler, the wheel loader for aggregate
01/23/2019 02:14:42 pm
The latest in machines and construction equipment news
Caterpillar
Caterpillar launches a wheel loader that stands out from the previous models with an increased capacity (+25 %). This machine is called the 990K Aggregate Handler.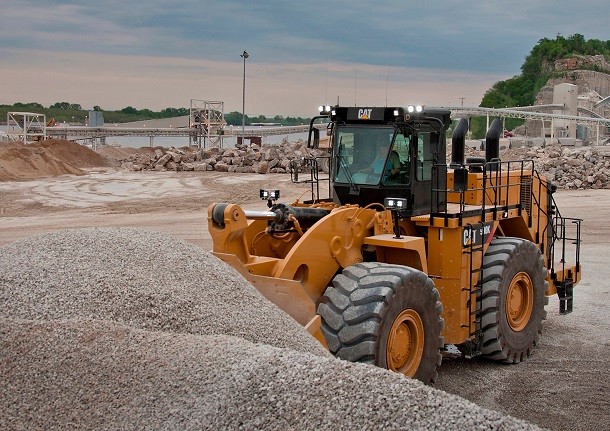 A heavy loader by CAT
The machine is equipped with a Cat C27 engine developping 521 kW. Different systems optimise the fuel consumption such as the automatic shutdown of the engine and the auto-resume system. Other systems will improve the transmission, loading and driving of the machine.
The driving comfort has also been improved. In the cab, a feature helps adjusting depending on the operator that is driving the machine. The machine is also equipped with a chronometer and a loading control system. In terms of safety, the area at the back of the machine is watched by a camera that can be seen in the cab. The Cat Connect option can also complete this by adding a radar detection and alert systems.
A machine made for the aggregate industry
This 990K Aggregate Handler joins the 986K and 988K models in the range of CAT heavy loaders. However, it is more efficient than the previous models in terms of useful load. It optimises the loading while reducing their time.
The machine's stability is ensured by an adapted counterweight. The design choices renders this loader completely operational for aggregate management. The manufacturer advises against its use in quarries.