The latest in machines and construction equipment news
Cab-IN, an operator lift inside the Potain cranes
12/14/2018 02:36:35 pm
The latest in machines and construction equipment news
Manitowoc launches the sale of a new model for their famous make, Potain. It is an inside operator lift adapted inside the crane masts. It is called Potain Cab-IN.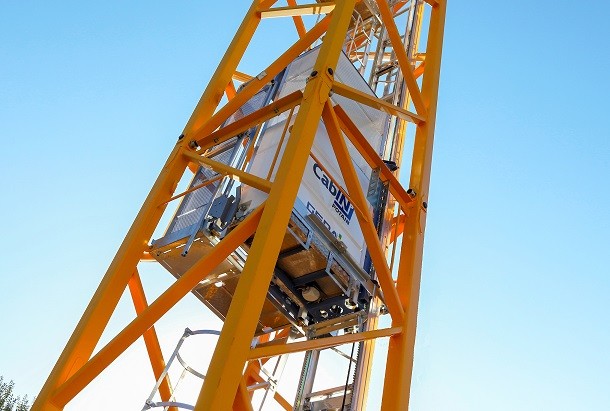 An operator lift inside the masts
In order to succeed in this project, Manitowoc has asked their client want their needs were. The company has also partnered with one of the market leaders in the industrial lift industry, the Geda company.
Adaptable inside the Potain K type mast (section of 1.6 m, 2 m or 2.45 m), this lift can lift 200kg, the equivalent of two technicians. The maintenance operations will also ne made easier thanks to a secured access and maximum visibility.
Goal : control budgets
The Potain Cab-IN help manage the costs as effectively as possible. Indeed, its inside installation won't add any additional costs. This technical choice also avoids paying for storage. Moreover, because it is an integrated solution, it doesn't need any assembly time by the opeartors.
After the presentation of this concept during the 2018 edition of Intermat Paris (international exhibition for construction and infrastructure), Manitowoc tested it in real conditions with preferred customers. Their feedback has been positive. The first orders will be delivered soon, beginning in January 2019.