Miscellaneous Construction
Cat B35 : a 4G phone for difficult construction sites
09/27/2018 11:45:51 am
Miscellaneous Construction
Caterpillar
On September 5th, during the IFA in Berlin (Germany) about new technologies, Cat Phones unveiled their latest creation. It is a 4G rugged phone. It is called the Cat B35 and will be available for sale at the end of September.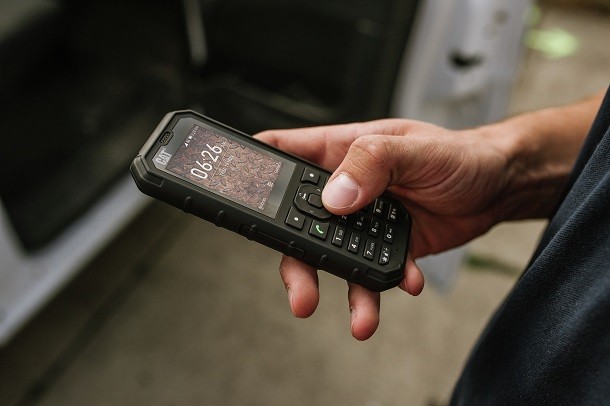 A phone made for extreme conditions
The Cat B35 stays practical in delicate conditions such as extreme temperatures, dust or humidity. It benefits from the IP68 certification. These technical characteristics allow it to stay efficient even on the most difficult construction sites.
The sturdiness of the Cat B35 is not incompatible with a high level of performances. It benefits from numerous features like a classic smartphone with its 4G connection. Thus, it is possible to access emails, log into social media or apps and look for information online. The Google Assistant is also set up in the device.
A strong demand from construction site workers
Before launching the B35 concept, Cat Phones developped the system based on the needs of professionals. For them, the need to have a solid device as well as a well functoning one is essential : workers have to face frequent breakdowns of their phones because of the tough environment or falls.
Professionnals have also highlighted the lack of performances of the phones available on the market. The number one problem is the low autonomy. The Cat B35 has been equipped with a "long term" battery delivering a 2300mA power per hour. In practice, it offers 12 hours of talk time and 30 days on standby.