The latest in machines and construction equipment news
Palfinger launches first crawler crane
09/20/2018 03:51:35 pm
The latest in machines and construction equipment news
During the next IAA Commercial Vehicles exhibit in Hannover (Germany) from September 20th to 27th 2018, the Austrian company Palfinger will introduce their latest innovation in terms of heavy lifting. It is an all-terrain crawler crane called PCC (Palfinger Crawler Crane).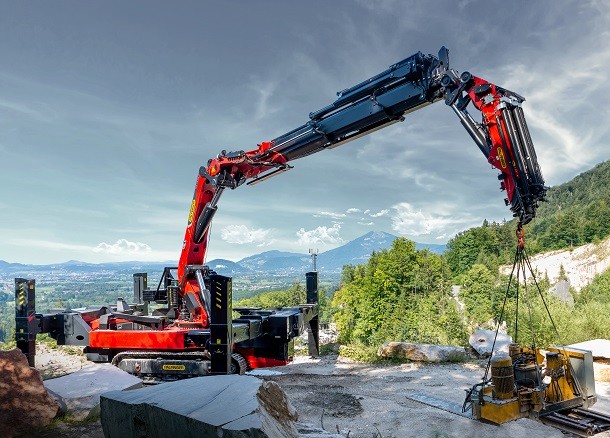 20° inclinaison
This crawler crane is the first for the Austrian manufacturer. It is equipped with a powerful system of tracks tilting to up to 20°. This technology option allows the machine to adapt to difficult conditions. Indeed, it can overcome grades of up to 60% !
It is a compact model, pretty narrow to access confined zones. Thus, its width is less than 2,20 m, 40 cm less than a traditional crane on a truck. Moreover, if transport is needed, the crane can be separated from the tracks, which helps divide the weight as well as lower the overall height.
3 models for different lifting capacities
In order to do as much as possible, Palfinger wants to offer a range of this concept of crawler crane in three versions with different characteristics. Now available for sale, the PCC 71.002 and PCC 115.002 models respectively offer lifting capacities of 19 and 30 tonnes. On the market in the first semester of 2019, the PCC 57.002 will offer a 18-tonne lifting capacity.
These cranes can be operated on all kinds of construction sites such as power lines installation, in urban areas, infrastructure construction, in mining or even for indoor applications.