Palfinger going to the IAA
08/12/2020 05:14:35 pm
08/09/2018 11:16:23 am
ECI - Mise à jour : le 08/12/2020 05:14 pm - By
Marie ANDRE
The 2018 edition of the IAA exhibition will take place in Hannover (Germany) from Septembre 20th to 27th. Palfinger will be there and will take advantage of this exhibition to unveil their latest innovations.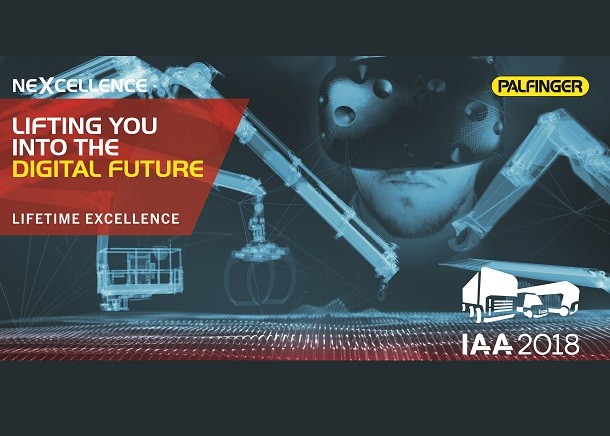 World premieres and innovative models
Palfinger will have a 1720m² exhibition booth. Among the models shown, the PCC 115.002 crawler crane  will be showcased. It has the specificity  to separate the crane from the tracks and counterweights to transport it more easily. It should meet the needs and specificities of urban construction sites.
Improvements have been made from previous models. They will be displayed at the exhibition like the PK 22.001L TEC 7 and its new electronic lever. Other models, such as the heavy will also be displayed as a world premiere.
Finally, let's talk about the P 370 KSE, the first electric aerial platform developped by the manufacturer. It is efficient while being silent and ecologically clean thanks to its battery and different management systems.
The input of digital solutions
Palfinger will also use 150m² to show their latest digital tools such as the Fleet Monitor and Operator Monitor. On the booth, it will be possible for visitors to test the make's machines (for instance the PK 135.002 TEC 7 auxilary crane or the PCC crawler crane) thanks to simulators using virtual reality. Workshops will be devoted to augmented reality technology.
Finally, the IAA exhibition will be a chance for the company to show the future digital strategy and especially the Nexcellence program.