The latest in machines and construction equipment news
CW16, a new roller by Cat
08/02/2018 11:36:31 am
The latest in machines and construction equipment news
Caterpillar
Caterpillar introduces its new pneumatic roller, called the CW16 and available in two versions (9 or 11 wheels) with several options for ballast.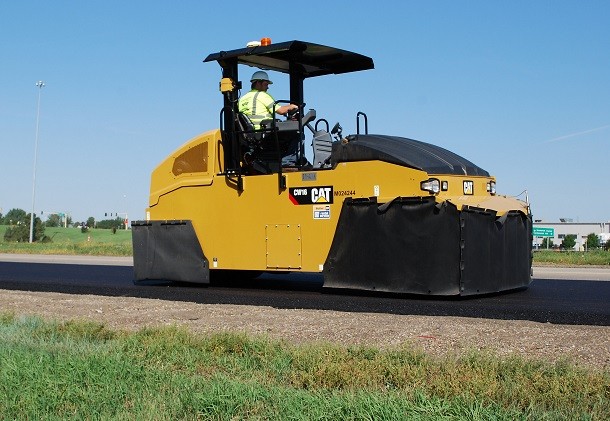 A roller for medium size construction sites
The CW16 pneumatic roller allows, with its 9-wheel standard version, a width compaction of 1.75m (69 in). It can extend up to 2,13 m (84 in) for the 11-wheel model. This machine adapts to different construction sites, such as motorway work, urban work or industrial site works. The 11-wheel optional version is at an advantage for stamping or gravel operations.
Different ballasts can be used for this CW16 (water, sand, steel or diverse mixes). The operating weight of the machine is adjustable depending on the needs. For the standard version, it can vary between 5.2 tonnes and 15 tonnes.
2 engines adjusted to the markets
The development teams from Caterpillar have chosen to equip their pneumatic rollers with two distinct engines. The C3.4B ACERT engine meets the European and American norm requirements regarding the polluting emissions (EPA Tier 4 Final/Stage IV). The C4.4 engine has been designed for the Chinese market (EPA Tier 3/IIIA/NR III). Both develops a rated power of 101,9 HP (75 kW).
The engine has different systems (automatic regulation of the speed) to save fuel. It also allowsthe oil change to be done every 500 hours, for an important availability time while maintaining the maintenance costs. Finally, the cooling system helps it stay efficient in case of high heat.