The latest in machines and construction equipment news
A 800-tonne crawler crane : Liebherr counts on the loading capacities
07/19/2018 10:50:51 am
The latest in machines and construction equipment news
Liebherr
Liebherr just announced the start of sales for their new crawler crane called LR 1800-1.0. It adds to the 1000-tonne crane range from the manufacturer.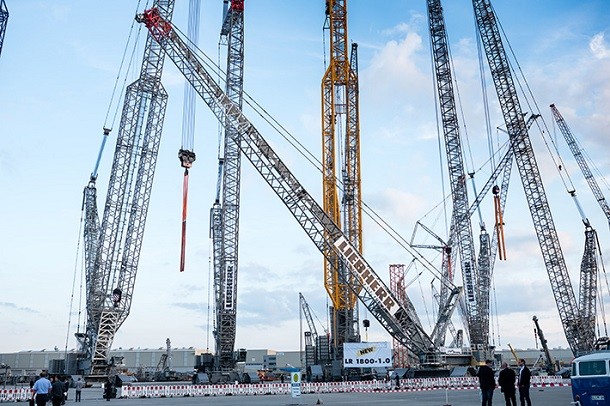 A powerful and clean machine
With a 800 tonne weightn this new crawler crane is equipped with a diesel Liebherr V8 engine developing 610hp (455 kW). It makes it one of the most powerful machine on the market. Moreover, it already meets the requirements of the European Stage V environmental norm that will soon come into force.
During the presentation of the LR 1800-1.0, Liebherr highlighted their loading capacities. These capacities help it be efficient during demanding industrial needs such as plant construction or in the petrochemical industry.
An innovative boom system for easier transport
The LR 1800-1.0 crawler crane includes a new generation boom system. Indeed, it is made of three integrated elements along the boom.  The basic setup offers a 84-metre main boom, and also 84-metre for the luffing jib. It can be improved up to 102 metres. Thanks to a reduced number of elements, a track disassembly system and a width of only 3 metres, this LR 1800-1.0 offers true solutions for economical transport with a maximum weight not exceeding 45 tonnes.
Finally, this crawler crane has the VarioTray feature that optimises the lifting operations as well as a brand new derrick counterweight guiding system.