The latest in machines and construction equipment news
HX130 LCR, the new track excavator by Hyundai
07/09/2018 09:20:41 am
The latest in machines and construction equipment news
Hyundai Construction Equipment just launched the sale of their latest track excavators. Called the HX130 LCR, il appartient à la célèbre série HX. This model, with its 13 tonnes weight, is made for high demanding companies regarding compact track excavators.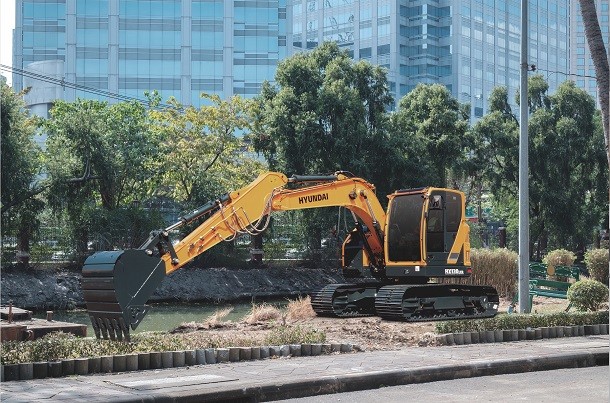 A powerful, economical and safe machine
The Hyundai engineers have equiped this HX130 LCR with a diesel Perkins 854 F engine developing 73,6 hp (55 kW). It includes a particle filter and respects the environmental norm Tier 4 final. Different systems such as the intelligent power control (IPC), the Eco Breaker or the computer assisted management depending on the load will help save fuel while keeping the performance level at an interesting rate.
Finally, if the emphasis was put on the performance and savings, the safety has not been overlooked. Indeed, this model is equipped with the Hyundai panoramic surveillance system (AAVM) where the operator has a 360° view around the machine.
An excavator designed for small spaces
The boom of this new excavator is made of two parts, which increases its reach and reduces the front swielving. Moreover, it incorporates a protection against damage. These technical choices are judicious because they help the operator be comfortable in small spaces, such as urban construction sites.
The hydraulic system has also been improved. From now on, it helps speed the cycle speed by 13 % in comparison with the previous generations. It includes a floating boom improving the levelling operations and precise rotation mode to control the loading.