Construction machines manufacturers
Manitowoc extends its off-road crane warranty
06/08/2018 03:35:53 pm
Construction machines manufacturers
Manitowoc Cranes, one of the world's leading producers of mobile hydraulic cranes, has introduced a new extended warranty program for its customers. This applies to all models in the GRT series of off-road cranes from the Grove brand.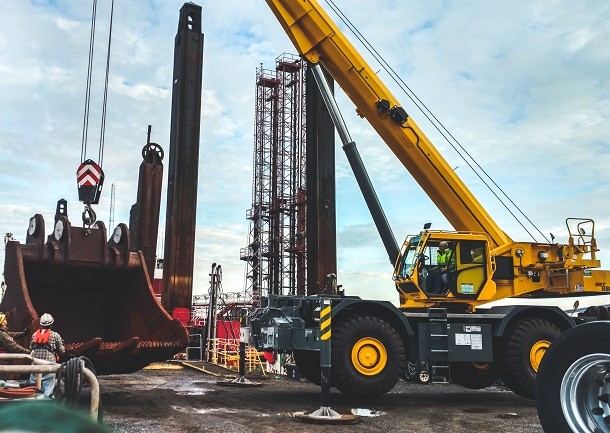 The details of the new warranty program
Manitowoc already had a warranty program that allowed its customers to extend the manufacturer's one-year support for an additional year. This additional year was originally charged to the customer. From now on, any customer purchasing a Grove GRT off-road crane automatically receives a standard two-year warranty period.
It should also be noted that at the end of this standard warranty, the customer is given options to extend the contract for up to three additional years. Indeed, they can choose to benefit from one of the three warranty extensions.
Particularly reliable off-road cranes
Grove cranes have been designed to be operational on the most difficult sites, notably those with little manoeuvring space. Customers expect maximum productivity over time to make their investment profitable. The downtimes of the equipment for maintenance operations or due to breakdown must be as short as possible. The warranty program is therefore a strong commitment from the manufacturer.
Manitowoc demonstrates its commitment to being one of the world leaders in this market by offering a level of warranty never before offered on such equipment. They also express their full confidence in the reliability tests and recent design improvements that Grove GRT series machines have received.