The latest in machines and construction equipment news
Hyundai launches a new wheel loader for waste management
05/31/2018 02:31:47 pm
The latest in machines and construction equipment news
Manufacturer Hyundai just launched a new wheel loader model. Called the HL960 HD and made for waste management and recycling, for the European and North American markets currently developping.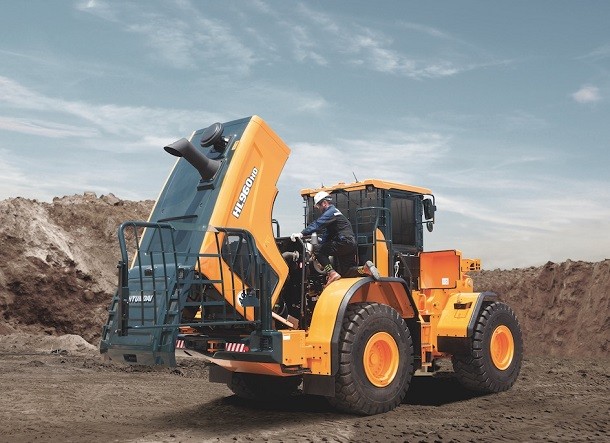 A machine made for delicate working conditions
With a load capacity of 19 tonnes, the new loader has lots of advantages to be able to go on rough terrains. Indeed, the Hyundai engineers have used the same axles already on the previous model, the HL970. They help the HL960 bear the maximum load of 44 tonnes on the front and 35 tonnes on the back.
This wheel loader also incorporates a protection for the main elements and the operator. It is important to say that this equipment is only available as an option.
The innovations of the HL960 HD loader
This model is equipped with a new engine with electric control diesel Cummins QSB6.7 Stage IV. It develops 222hp (166 kW) at 2 200 tr/min. In order to adapt to the different norms, a stop and start system and a lockable clutch for the 5-gear gearbox to avoid any additional fuel consumption and reduce the polluting emissions. Moreover, the ECO feature continuously checks the good working condition of the machine.
The driving position has also been modified. Indeed, the operator now has a soundproof cab, for more comfort when working in constant noise.
Finally, a switch make it easier to access the engine for maintenance.