The latest in machines and construction equipment news
New Komatsu backhoe loader range : the first prototype unveiled
05/24/2018 02:42:40 pm
The latest in machines and construction equipment news
During the last Intermat exhibit, Lors de la dernière édition d'Intermat, the international exhibition for construction and infrastructure, manufactuer Komatsu has unveiled their new prototype of backhoe loaders. It is called the WB93R and has been designed with the actual models in mind.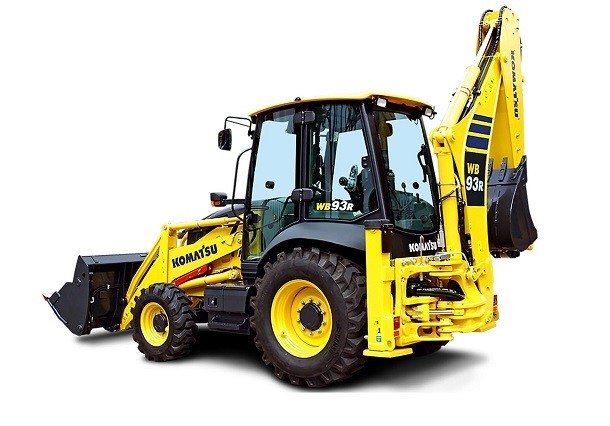 Efficient, clean and economical machines
Komatsu has developped this new prototype in order to meet today's enviromnental requirements. Thus, the backhoe loaders WB93R are certified Stage IV UE norm. They also need less fuel. The productivity level is still high in comparison with the make's other models, especially thanks to the increase of the engine (75 kW) and the Power Shift transmission as well as the four-wheel drive.
Regarding the maintenance of this machine, the engineers have integrated solutions to space out the maintenance operations. A 7" multi feature screen regroups all the information regarding maintenance and the cooling system has been optimised.
More security for the operator
The operator driving the WB93R will also get lots of advantages. He will be less impacted by the noises and the driving seat will bring him a higher comfort level. The operator's visibility elements were inspired by the elements of previous models. Finally, a button can bring the engine to an immediate halt if need be.
According to the information from Komatsu, the sale of the WB93R backhoe loader will start in September 2018.