The latest in machines and construction equipment news
A new CAT grader for mining roads
04/26/2018 11:11:44 am
The latest in machines and construction equipment news
Caterpillar
The Caterpillar company just unveiled its new grader that falls within the line of the famous M series. Called "24 Cat", it is intended for operations in medium and large sized mines, and will notably aim to improve the construction or the maintenance of mine roads. Therefore, dumpers' tyres should wear down less quickly.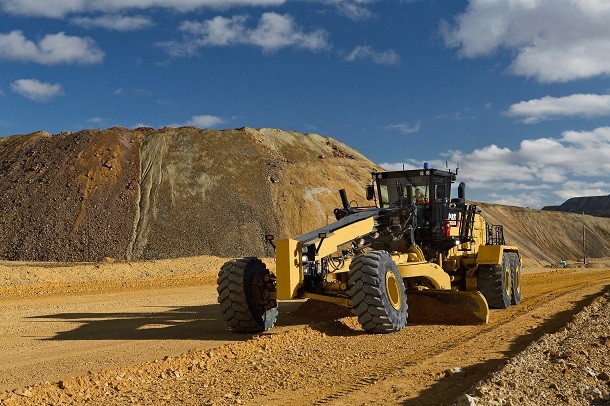 A powerful and durable engine
Caterpillar has equipped its 24 Cat motor grader with the Acert C27 engine, allowing a net power of between 399 and 518 kW, even at an altitude of 3,000 metres. The manufacturer indicates that its longevity is one third longer than older engines, notably the C18. Compared to the 24M grader, this engine offers a low-end torque 15% superior.
The Acert C27 engine is available in two versions depending on the main environmental standards in application.
One was developed for the American and European markets (EPA Tier 4 and Stage IV standards) and the other for the rest of the world (Tier 2 and Stage II).
A machine that is safe and easy to maintain
Cameras will improve the operator's vision. Safety or comfort features such as fire extinguisher locations, touch screen, keypad, slip detector or traffic lights have also been added in comparison to the 24M.
Measures have also been taken to facilitate maintenance and control costs. For example, LED lights that improve vision near the engine, a single fluid maintenance centre and a stock of filters will improve the work of service technicians. About fifteen fixing points, non-slip steps and a work kit adapted to heights will be useful for their safety during interventions.