The latest in machines and construction equipment news
A new Grove crane after the GMK6300L
04/12/2018 09:51:34 am
The latest in machines and construction equipment news
Manitowoc just announced the sale of a new model of 6-axle Grove crane called the GMK6300L-1. As suggested by its name, this mobile crane will repalce one of the iconic products of the brand : the Grove GMK6300L. The road crane was sold at more than 400 units across the world since it came on the market in 2010 (100 units in the first two years alone). Manitowoc has tried their best to ensure the same success for the GMK6300L-1.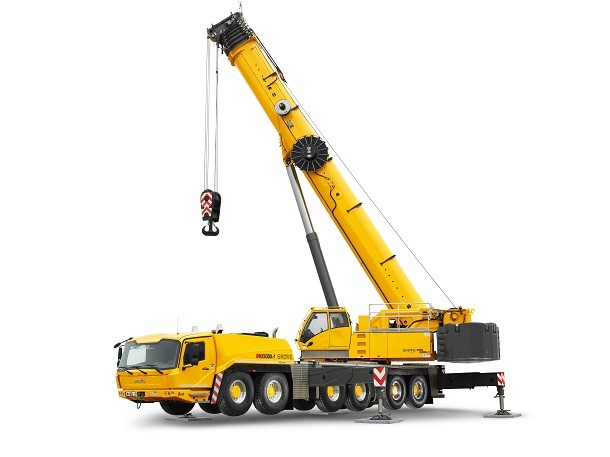 High lifting performances
In order to design the GMK6300L-1, the engineers have not only used the characteristics of the previous model (Megatrak suspension and all-wheel drive system). They have added improvments as well. Thus, its lifting capacities have been improved by  7%. Regarding the height, the benefit is even more important (16 %). The main boom of this GMK6300L-1 can lift loads of more than 14 tonnes at its maximum height, while benefiting from a reach between 14 and 28 meters.
These performances make this model the ideal machine for construction sites, as well as assembly and installation of tower crane.
A new fuel saving model
The rigid for this crane GMK6300L-1 is equipped with an engine developped by Mercedes Benz with power output of  580 hp (or 430 kW) : the Euromot 4/EPA Tier 4 final. Associated with a Allison transmission, this engine saves more fuel and is less polluting than the previous version, the GMK6300L.
The superstructure will have the same engine as the rigid. But the power output will be less important : 280 hp or 210 kW.