Miscellaneous Construction
A crawler excavator Liebherr R 956 at work
10/26/2017 03:40:01 pm
Miscellaneous Construction
Liebherr
From a theoretical standpoint, the Liebherr R 956 crawler excavator has lots of advantages thanks to its 6.7m boom and a 2.9 m pole as well as all the other equipments. But what about it in action ?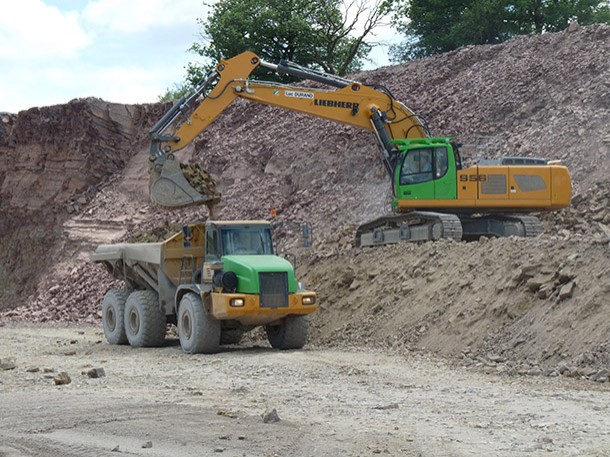 Hard rock mining : a high-efficiency excavator
The Carrières de Voutré (France) provides 2.5 million tons of hard rock per year. The Liebherr R 956 worked for four days to load dumpers and during that time the machine provided on average 2000 m3 each day. The R 956 proved its flexibility, its power, its precision and its effectiveness for extraction work. 
Powerfulness and safety
This Liebherr R 956 has qualities due to conception. Indeed, the engineers' knowledge help develop the hydraulic and kinetic powers. This explains the high efficiency of the R 956, even with hard materials.
The operator's comfort as well as his safety are not forgotten. The driving station is spacious, ergonomic and has high quality equipments (automatic AC or high resolution tactile screen for instance). The visibility is increased thanks to rear vision and lateral cameras.  The R 956 also has safety elements such as the emergency exit at the back of the cab.