The latest in machines and construction equipment news
The first JCB self-propelled aerial platforms in Beaune (France)
10/06/2017 03:58:29 pm
The latest in machines and construction equipment news
Jcb
Visitors in "JDL Show" (Beaune, France) will remember the first self-propelled aerial platform from the British manufacturer. The firm was previously known for manufacturing tractors, excavators, backhoe loaders or diesel engines. By showcasing their first three models of self-propelled aerial platforms, the Rochester company has made official their brand new construction program.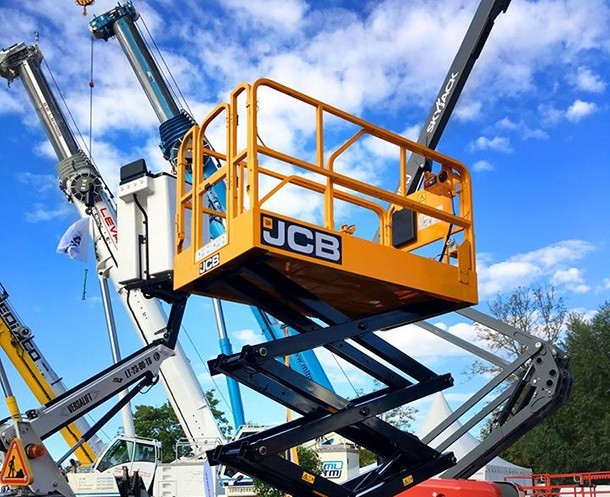 The JCB AJ50D, the first articulated aerial platform by JCB
The JCB AJ50D is an articulated aerial platform. It can bring workers up to 17 metres. This king of machine is versatile. The rotation system as well as the machine's joints allow it to reach the wanted height, with the possibility to spin at 360°. The offset of an articulated machine allows to get around different obstacles. In general, the articulated models are omnipresent. They are used in construction and building demolitions. They are also used for piping work, electric cable installation or the cleaning of industrial sites...
Electric scissor platforms
The JCB S2032E can reach up to 8 metres and the JCB S2646E to 10 metres. This type of machine is made for work on small construction sites. Scissor platforms are also used for inside work. But the British manufacturer is not done yet. The company has announced the launch of their 27-machine range. There will be other articulated aerial platforms. Other models of electric scissors will be included but also telescopic boom machines. They are reknown for their flexibility but mostly for their offset (between 15 and 55 metres). These machines are ideal for construction or demolition.