Used hydraulic pump
614

ads of used hydraulic pump
1
1
Hydraulic pump HYDRAULIQUE TP AGRICOLE
2
Hydraulic pump POMPE HYDRAULIQUE
15
Hydraulic pump Pompes hydrauliques pour mini-pelles
7
Hydraulic pump pièces hydrauliques
2
Hydraulic pump POMPE HYDRAULIQUE
13
Hydraulic pump POMPE HYDRAULIQUE
1
Hydraulic pump hydraulique tp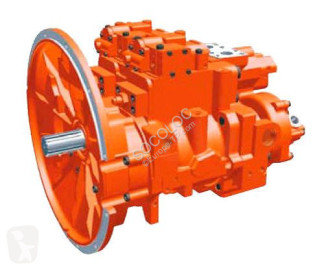 3
Hydraulic pump pompes hydrauliques
11
Hydraulic pump pompe hydraulique
1
Hydraulic pump POMPE HYDRAULIQUE
2
Hydraulic pump pièces pour pompe hydraulique
15
Hydraulic pump pièces hydrauliques
15
Hydraulic pump POMPE HYDRAULIQUE
9
Hydraulic pump pompe hydraulique
16
Hydraulic pump pièces hydraulique
11
Hydraulic pump pompe hydraulique
2
JCB hydraulic pump Pompe hydraulique Sauer.rexroth pour mini chargeur
10
Hydraulic pump Pompe hydraulique Bombas servo pour tombereau rigide
1
Hitachi Main hydraulic pump Bombas hidraulicas hitacho 330.300.
4
Hydraulic pump Pompe hydraulique pour grue à tour LUNA GC 200.34 GRUA PORTUARIA
Do you want to tell the seller that you saved the ad?
By ticking "Yes", the seller will get an email with your contact details (name, last name, email address).