The latest in machines and construction equipment news
The CASE G-series wheel loader gives new comfort to operators
04/07/2017 05:30:59 pm
The latest in machines and construction equipment news
Case
The new Case machines come after the F-series loaders. The manufacturer innovated to satisfy drivers and companies.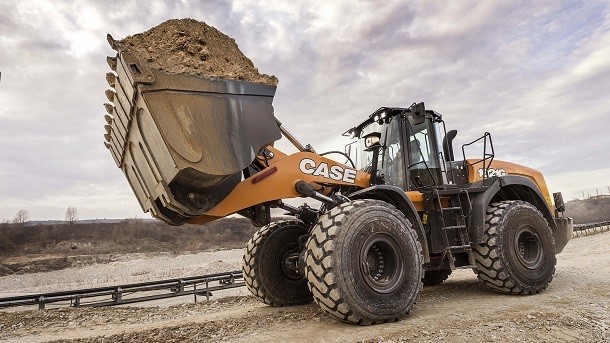 A completely redesigned cab

The cab of each construction machine must be optimised to ensure the efficiency of the work. This new loader has a redesigned cab. The main advantages are the panoramic windscreen, the many rear-view mirrors, different features as well as a new command interface.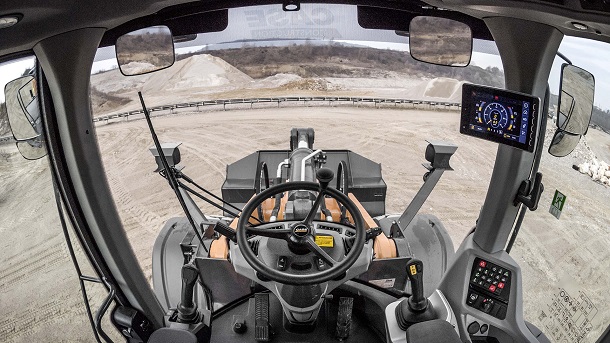 A new human-machine interface

The brand new colored interface can be controlled from the 8'' screen. This innovation is probably the most remarkable on this machine. Intuitively, you will access the different controls of the machine as well as the information screens or a rearview camera. A new set of commands for the bucket has been added in order to define or change the automated features from inside the cab.
Safer and practical for your operators
This new Case loader also has a cab noise reduction system (2 decibels less than the previous generation) as well as filtration systems and air recycling system.
The cab of this wheel loader also includes an integrated Bluetooth microphone for the operator to be reachable. Many storage spaces have been added. It is also possible to have, as an option, a fridge to store the operator's food and drinks.
The visibility offered by the panoramic windscreen as well as the multiple intuitive features improve the operators' working conditions.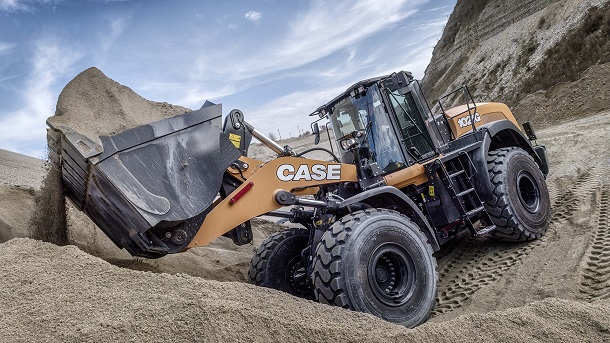 Efficient and economic use

The engine compartment of this loader has been reduced and the number of components as well, without affecting the performances and anti-pollution systems. The manufacturer still guarantees a very high quality for its components as well as their assembly.
Apart from the "engine" part of this machine, the Case manufacturer developped a protection system against the dust from the cooling system and a braking system that reduces tyre wear.
All these technologies associated with comfort will help manage and reduce the maintenance budget and will also increase the productivity of each machine.