The latest in machines and construction equipment news
Volvo CE launches three new loader buckets
07/04/2016 11:32:18 am
The latest in machines and construction equipment news
Volvo
The Swedish manufacturer offers three new buckets for its wheel loader models Volvo CE L110 and L350. Three different types of bucket will be available: sand, rehandling and rehandling flat floor versions. Each bucket has been designed to replace the current models.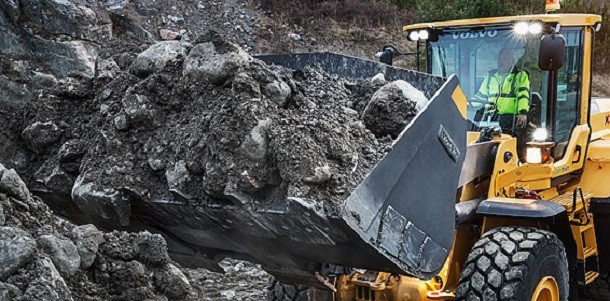 Designed to improve the performance of loaders
The rehandling bucket is manufactured to suit quarry operations. During the development of the buckets, Volvo had used high tensile steel. Moreover, the different parts composing the buckets are perfectly adapted to all sorts of applications.
Thanks to their shape, balanced floor back ratio and countersunk holes, the buckets are easy to fill. The productivity on construction sites is then optimized. Volvo assumes that using such buckets would allow operators to reduce their fuel consumption by 20% compared to classic buckets. The spill guards are also optimized in order to allow a greater linkage protection.
Besides, curved side plates allow a great material containment to improve the operator's efficiency on construction sites. Volvo also commits itself to insure the after-sales service of its buckets along with their maintenance.
Three new buckets easy to handle on all terrains 
The rehandling buckets are particularly adapted to light handling works on construction sites. Volvo offers spare parts which allow the maximization of the excavation and lifting forces, while optimizing maneuvers on loose grounds.
The sand bucket is mainly designed to reinforce the adhesion of the loader on difficult grounds, thanks to its flat floor which maximize its penetration. The flat shape of the bucket has been studied to maintain a clear and level work area.