Manitou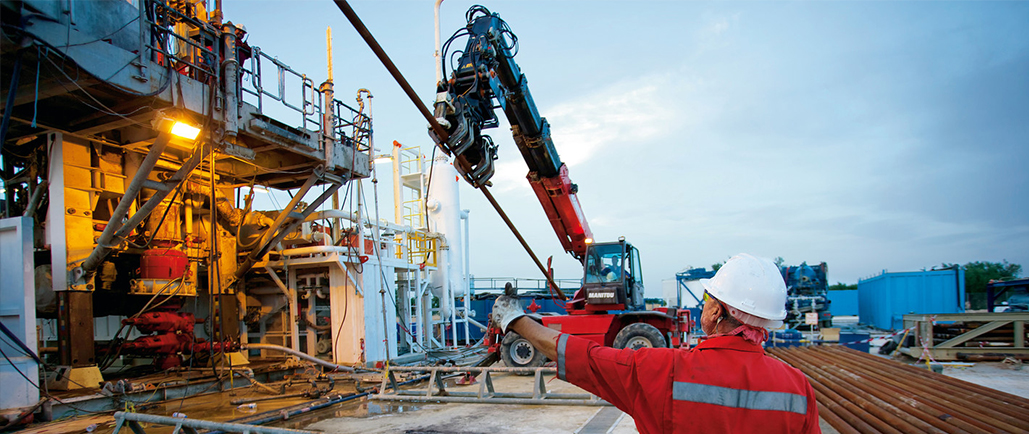 Manitou : Used construction equipments from Manitou
Dealerships, Distributors, Traders & Sellers Manitou
Other sellers Manitou
KM MASZYNY BUDOWLANE

7 ads

ALQUIVEN MAQUINARIA 2000, S.L

4 ads

SAS MERCIER AUTOMOBILES

3 ads

Olkop Hurtownia Olejów i Paliw Gabriel Kropkowski

3 ads

Mpmaquinas unipessoal lda

2 ads

Abrantes Almeida e Simoes Lda

2 ads

Termáquina II – Bombas e Equipamentos , Lda

2 ads

Alnebal Trading Uni, Lda

2 ads

AUTOMOVEIS F.SALEIRO LDA

1 ad

Camioes Rodolfo Unipessoal Lda

1 ad

Valdemar & Filhos, Lda.

1 ad

Tranalem Europa S.L.

1 ad

MANAIN ELEVACIÓ S.L.U

1 ad

MERKANTIL Export-Import GmbH

1 ad

Agrom Agrartechnik GMbH

1 ad

Gschlecht Landtechnik

1 ad

SANDOKAN, UNIPESSOAL LDA

1 ad

AUTO TRANSPORTADORA MODERNA PORTUENSE SA

1 ad

OTTEN MACHINES GENNEP

1 ad

PC MACCHINE MOVIMENTO TERRA

1 ad
---
Manitou is a French group with its headquarter located in Ancenis in France. Its main activities are : the design, the manufacturing and distribution of materials made for the farming, factory and construction industries. In 2014 the company reorganised its structure by creating three distinct divisions. Thus, the "Material Handling & Access (MHA)" part is focused on the manufacturing and developping of all handling equipments for Manitou such as telescopic handlers, order pickers, transpalets or stackers. The group also designs construction materials (under the makes Gehl or Mustang) such as excavators, mini-excavators, articulated or compact loaders etc. All these materials are under the "Compact Equipement" division. Finally, the last division is called « S&S » (Services and Solutions) concentrates all the activities of the after-sale service and spare parts of construction and handling equipments from the Manitou group.
Manitou is nowadays one of the biggest make for construction and handling materials, you can find all the ads from the make on Europe-construction-equipment.com. You can also find all the equipments (buckets, grabs, hammers…) as well as the used spares parts for the maintenance of your Manitou machines.
Latest ads published
9
Manitou MLT730T telescopic handler used
2000
3023 hours
Netherlands - Moerdijk

7
Manitou MHT 10230 telescopic handler used
2019
371 hours
Netherlands - Raamsdonkveer

10
NEW
Manitou XEL 110 aerial platform used Scissor lift self-propelled
2002
11325 hours
Spain - Alcala De Guadaira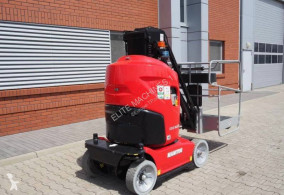 7
Manitou 180 ATJ 180ATJ aerial platform used articulated self-propelled
2019
1350 hours
Material warranty

5
Manitou 160 ATJ 160ATJ aerial platform used articulated self-propelled
2019
350 hours
Material warranty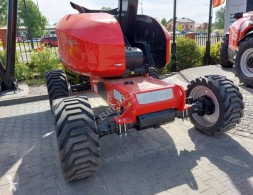 8
Manitou 220TJ+ aerial platform new telescopic articulated self-propelled
2022
10 hours
New
Material warranty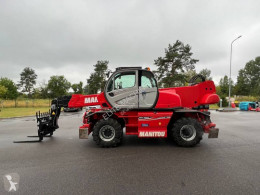 5
Manitou MT 1440 MT1440 telescopic handler used
2018
2450 hours
12 tonnes
Material warranty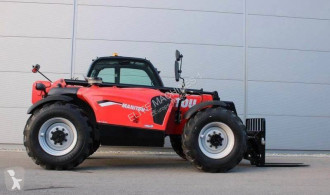 1
Manitou MRT2260 vision clim Radiocommande telescopic handler new
2022
3 hours
New
Material warranty

Do you want to tell the seller that you saved the ad?
By ticking "Yes", the seller will get an email with your contact details (name, last name, email address).
KM MASZYNY BUDOWLANE

7 ads

ALQUIVEN MAQUINARIA 2000, S.L

4 ads

SAS MERCIER AUTOMOBILES

3 ads

Olkop Hurtownia Olejów i Paliw Gabriel Kropkowski

3 ads

Mpmaquinas unipessoal lda

2 ads

Abrantes Almeida e Simoes Lda

2 ads

Termáquina II – Bombas e Equipamentos , Lda

2 ads

Alnebal Trading Uni, Lda

2 ads

AUTOMOVEIS F.SALEIRO LDA

1 ad

Camioes Rodolfo Unipessoal Lda

1 ad

Valdemar & Filhos, Lda.

1 ad

Tranalem Europa S.L.

1 ad

MANAIN ELEVACIÓ S.L.U

1 ad

MERKANTIL Export-Import GmbH

1 ad

Agrom Agrartechnik GMbH

1 ad

Gschlecht Landtechnik

1 ad

SANDOKAN, UNIPESSOAL LDA

1 ad

AUTO TRANSPORTADORA MODERNA PORTUENSE SA

1 ad

OTTEN MACHINES GENNEP

1 ad

PC MACCHINE MOVIMENTO TERRA

1 ad

ALMACAR SYSTEMS S.L.

0 ad

MANITOU GLOBAL SERVICES

0 ad