Case : Used construction equipments from Case
Dealerships, Distributors, Traders & Sellers Case
Desguaces Casquero

25 ads

TRENCHER-TECH Sp. z o.o.

12 ads

Ximo Magalló & Cía., S.A.

6 ads

CHOGI Mariusz Chodorowski

6 ads

Obra Pública y Agroindustrial, SL

4 ads

KM MASZYNY BUDOWLANE

4 ads

STELLMANN BAUMASCHINEN AG

3 ads

LEEIJEN TRADING B.V.

3 ads

COMERCIAL CEMA S.L.

3 ads

MEURRENS MACHINERY NV

2 ads

Goosmann Baumaschinen GmbH

2 ads

EDDY MOERMANS HANDELSONDERNEMING BV

2 ads

Equipos Bergantiños, S.L.U.

2 ads

GERL Baumaschinenhandel GmbH

2 ads

ECOGLOBAL D INVERSIONS 21, S.L.

2 ads

Tranalem Europa S.L.

2 ads

LIQUIDATION WORLD SL

2 ads

MERKANTIL Export-Import GmbH

2 ads

Baumaschinen Puntigam GmbH

2 ads

Poids Lourds Industries

1 ad

Golec Nutzfahrzeuge GmbH

1 ad

Mpmaquinas unipessoal lda

1 ad

Jose lima Felgueiras unipessoal lda.

1 ad

BERGERAT MONNOYEUR FRANCE

1 ad

Las Colinas Cranes and Parts S.L.

1 ad

GUAINVILLE INTERNATIONAL

1 ad

Auto Coelhinhos Comércio Automóvel SA

1 ad

Hidromecanica Albacete SL

1 ad

BAZA MASZYNOWA DANEX D.KRAJEWSKI J.SIWIK SJ.

1 ad

GEST LEASE INGENIERIE

1 ad

MAQUIDEMOLEX ESPAÑA S.L.

1 ad

Zeppelin Baumaschinen GmbH

1 ad

Procida Macchine srl

1 ad

Kiesel Worldwide Machinery GmbH

1 ad

ÁRIDOS EL ROBLEDO, S.L

1 ad

Materiales De Construcción Alborea, S.L.

1 ad

JAIME LOPEZ MAQUINARIA, S.L.

1 ad

Landtechnik Schulze Lammers

1 ad

August Bruns Landmaschinen GmbH

1 ad

SOLUMAK VENTAS Y SERVICIOS SL

1 ad

Eberle Hald - Fil. Rainau

1 ad

AKSAMIT GLOBAL II SP. Z O.O.

1 ad

Kompleksowa Obsługa Budownictwa KOBNEXT SP. Z O.O.

1 ad

EURO-BAU Andrzej Kordyl

1 ad

Fischer Baumaschinen

1 ad
---
---
Case Construction is a branch of Case owned by CNH Global, renamed CNH Industrial in 2013. Case Construction manufactures construction machines for road construction, mine and quarry construction sites or even landscaping.
In addition to the materials for all kinds of work, Case manufacturers machines always more efficient with new technologies that increase the productibity of the materials respecting the environment. Case is the first make, which manufactured a loader-excavator meeting the Tier 4 norm requirements in 2012. In 2015, the compact loaders Case meet the requirements of the « Tier 4 Final » norm by using the SCR technology. From compact machines such as wheel or track mini-loaders, hydraulic excavators to big machines such as dozers or grader, Case Construction is now one of the reference make for construction equipments.
Europe-construction-equipment helps you find the Case classified ads : rollers, track or wheel loaders, bulldozers, forklifts etc. You can also find all the new or used spare parts to maintain your CASE materials.
Check the technical sheets CASE
Category
Version
Poids opérationnel
Engine power
Bucket capacity
Pelle hydraulique
CX 80C MSR
8,69 t
41,2 kW
0,28 m³

See

Detailed sheet

Pelle hydraulique
CX 130
12,6 t
69 kW
0,54 m³

See

Detailed sheet

Pelle hydraulique
CX 210 C
21,5 t
119 kW
1,15 m³

See

Detailed sheet

Pelle hydraulique
CX 145 C
14,5 t
74,9 kW
0,76 m³

See

Detailed sheet

Pelle hydraulique
CX 160 D
17,4 t
83,2 kW
0,62 m³

See

Detailed sheet

Pelle hydraulique
CX 75 SR
8,15 t
40 kW
0,36 m³

See

Detailed sheet

Pelle hydraulique
CX 235 CSR
25,8 t
119 kW
1,15 m³

See

Detailed sheet

Pelle hydraulique
CX 145 D SR
14,5 t
74,9 kW
0,76 m³

See

Detailed sheet
Latest ads published
Case WX125 used wheel excavator
2008
7120 hours
13 tonnes
FRANCE -

Pas-de-Calais

- Bethune

24
Case CX135SR used track excavator
2002
6355 hours
14.8 tonnes

24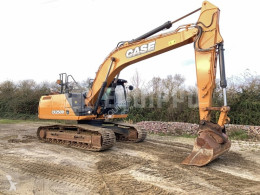 Case CX250D used track excavator
2017
2754 hours
27.3 tonnes

24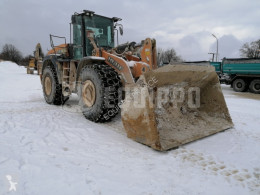 Case 1021 F used wheel loader
2013
9440 hours
25.2 tonnes

24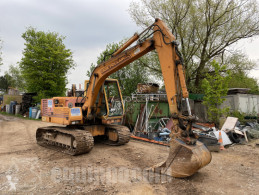 Case 688 B used track excavator
1994
13523 hours
15.9 tonnes

24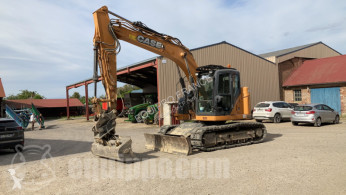 Case CX145C used track excavator
2016
4200 hours
15.7 tonnes

24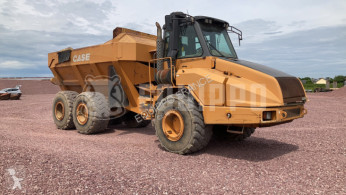 Case 330E used articulated dumper

24
Case 1121 F used wheel loader
2012
8150 hours
27.024 tonnes

Desguaces Casquero

25 ads

TRENCHER-TECH Sp. z o.o.

12 ads

Ximo Magalló & Cía., S.A.

6 ads

CHOGI Mariusz Chodorowski

6 ads

Obra Pública y Agroindustrial, SL

4 ads

KM MASZYNY BUDOWLANE

4 ads

STELLMANN BAUMASCHINEN AG

3 ads

LEEIJEN TRADING B.V.

3 ads

COMERCIAL CEMA S.L.

3 ads

MEURRENS MACHINERY NV

2 ads

Goosmann Baumaschinen GmbH

2 ads

EDDY MOERMANS HANDELSONDERNEMING BV

2 ads

Equipos Bergantiños, S.L.U.

2 ads

GERL Baumaschinenhandel GmbH

2 ads

ECOGLOBAL D INVERSIONS 21, S.L.

2 ads

Tranalem Europa S.L.

2 ads

LIQUIDATION WORLD SL

2 ads

MERKANTIL Export-Import GmbH

2 ads

Baumaschinen Puntigam GmbH

2 ads

Poids Lourds Industries

1 ad

Golec Nutzfahrzeuge GmbH

1 ad

Mpmaquinas unipessoal lda

1 ad

Jose lima Felgueiras unipessoal lda.

1 ad

BERGERAT MONNOYEUR FRANCE

1 ad

Las Colinas Cranes and Parts S.L.

1 ad

GUAINVILLE INTERNATIONAL

1 ad

Auto Coelhinhos Comércio Automóvel SA

1 ad

Hidromecanica Albacete SL

1 ad

BAZA MASZYNOWA DANEX D.KRAJEWSKI J.SIWIK SJ.

1 ad

GEST LEASE INGENIERIE

1 ad

MAQUIDEMOLEX ESPAÑA S.L.

1 ad

Zeppelin Baumaschinen GmbH

1 ad

Procida Macchine srl

1 ad

Kiesel Worldwide Machinery GmbH

1 ad

ÁRIDOS EL ROBLEDO, S.L

1 ad

Materiales De Construcción Alborea, S.L.

1 ad

JAIME LOPEZ MAQUINARIA, S.L.

1 ad

Landtechnik Schulze Lammers

1 ad

August Bruns Landmaschinen GmbH

1 ad

SOLUMAK VENTAS Y SERVICIOS SL

1 ad

Eberle Hald - Fil. Rainau

1 ad

AKSAMIT GLOBAL II SP. Z O.O.

1 ad

Kompleksowa Obsługa Budownictwa KOBNEXT SP. Z O.O.

1 ad

EURO-BAU Andrzej Kordyl

1 ad

Fischer Baumaschinen

1 ad