Dynapac

Dynapac : Used construction equipments from Dynapac
Dealerships, Distributors, Traders & Sellers Dynapac
Other sellers Dynapac
GERL Baumaschinenhandel GmbH

10 ads

Ou-Yi Machinery Co. ltd

8 ads

RITCHIE BROS. AUCTION B.V.

7 ads

KM MASZYNY BUDOWLANE

4 ads

ROAD CONSULTING Sas

4 ads

Maropsa - Maquinas alquileres y repuestos para OP SA

3 ads

GUAINVILLE INTERNATIONAL

3 ads

Simex Baumaschinenhandel GmbH

2 ads

RITCHIE BROS AUCTION ITALY

2 ads

Bosch Baumaschinen GmbH

1 ad

BAUMA Vermiet- und Handels GmbH

1 ad

Mpmaquinas unipessoal lda

1 ad

EXIM MAQUINARIA, SL.

1 ad

MAQUIDEMOLEX ESPAÑA S.L.

1 ad

RITCHIE BROS AUCTION FRANCE SAS

1 ad

ECOGLOBAL D INVERSIONS 21, S.L.

1 ad

AUTO TRANSPORTADORA MODERNA PORTUENSE SA

1 ad
---
Dynapac is the « Material Division » of the Atlas Copco group. It is specialised in material manufacturing for the construction industry. The branch was bought in 2017 by the Fayat group. Dynapac manufactures machines for road construction : rollers (single drum, tandem or sheep-foot rollers), asphalt pavers, sprayers or compact cold milling machines. The Dynapac rollers are among the most searched rollers by construction industry professionals.

On Europe-construction-equipment, you can easily find all the materials from Dynapac as well as used and new spare parts in order to maintain or repair your construction machines: single drum roller, tandem roller, sheep-foot roller, combi roller, wheel compactor, landfill compactor, floor saw, vibrating roller, vibrating plate compactor, etc.
Latest ads published
2
Dynapac F121C used asphalt paving equipment
15
Dynapac CA6000PD CA6000 PD used sheep-foot roller
2012
4446 hours
Video
Netherlands - Veghel

3
Dynapac CC102C used tandem roller
2013
2300 hours
Belgium - Willebroek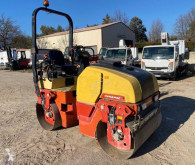 6
Dynapac CC1200 used tandem roller
2013
1250 hours
2.6 tonnes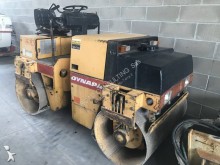 7
Dynapac CC122 CC121 used tandem roller
1991
2999 hours
2.6 tonnes
Italy - Rosignano S.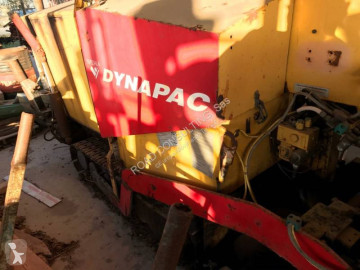 1
Dynapac F5C used asphalt paving equipment
2001
946 hours
Italy - Rosignano S.
7
Dynapac CC222HF used tandem roller
8
Dynapac F5CS used asphalt paving equipment
2011
2832 hours
Switzerland - Baar / Zug
Do you want to tell the seller that you saved the ad?
By ticking "Yes", the seller will get an email with your contact details (name, last name, email address).
GERL Baumaschinenhandel GmbH

10 ads

Ou-Yi Machinery Co. ltd

8 ads

RITCHIE BROS. AUCTION B.V.

7 ads

KM MASZYNY BUDOWLANE

4 ads

ROAD CONSULTING Sas

4 ads

Maropsa - Maquinas alquileres y repuestos para OP SA

3 ads

GUAINVILLE INTERNATIONAL

3 ads

Simex Baumaschinenhandel GmbH

2 ads

RITCHIE BROS AUCTION ITALY

2 ads

Bosch Baumaschinen GmbH

1 ad

BAUMA Vermiet- und Handels GmbH

1 ad

Mpmaquinas unipessoal lda

1 ad

EXIM MAQUINARIA, SL.

1 ad

MAQUIDEMOLEX ESPAÑA S.L.

1 ad

RITCHIE BROS AUCTION FRANCE SAS

1 ad

ECOGLOBAL D INVERSIONS 21, S.L.

1 ad

AUTO TRANSPORTADORA MODERNA PORTUENSE SA

1 ad