Bomag

Bomag : Used construction equipments from Bomag
Dealerships, Distributors, Traders & Sellers Bomag
Other sellers Bomag
GERL Baumaschinenhandel GmbH

15 ads

Baumaschinen Puntigam GmbH

12 ads

O.B.M. Baumaschinen-Gabelstapler Handels- und Vermietungs GmbH

10 ads

MEURRENS MACHINERY NV

5 ads

Maropsa - Maquinas alquileres y repuestos para OP SA

5 ads

Bobcat Bensheim GmbH

5 ads

Goosmann Baumaschinen GmbH

4 ads

Abrantes Almeida e Simoes Lda

3 ads

COMERCIAL CEMA S.L.

3 ads

GEST LEASE INGENIERIE

3 ads

RITCHIE BROS AUCTION FRANCE SAS

3 ads

AUTO TRANSPORTADORA MODERNA PORTUENSE SA

3 ads

STRIMAK Baumaschinen & Kfz GmbH

2 ads

Clemens Hoping GmbH

2 ads

GUAINVILLE INTERNATIONAL

2 ads

MAQUIDONAS - Comércio de Veículos Pesados e Ligeiros, Lda.

2 ads

RIVERLAND EQUIPMENT

2 ads

Valdemar & Filhos, Lda.

2 ads

RITCHIE BROS. AUCTION B.V.

2 ads

Simex Baumaschinenhandel GmbH

1 ad

BAUMA Vermiet- und Handels GmbH

1 ad

Mpmaquinas unipessoal lda

1 ad

ALGA Nutzfahrzeug- und Baumaschinen GmbH & Co. KG

1 ad

AUTOMOVEIS F.SALEIRO LDA

1 ad

Ximo Magalló & Cía., S.A.

1 ad

Ou-Yi Machinery Co. ltd

1 ad

ECOGLOBAL D INVERSIONS 21, S.L.

1 ad

RITCHIE BROS AUCTION ITALY

1 ad

RITCHIE BROS AUCTION UK

1 ad

Materiales De Construcción Alborea, S.L.

1 ad

MACHINERY RESALE BVBA

1 ad

Tranalem Europa S.L.

1 ad

CHOGI Mariusz Chodorowski

1 ad
---
Since its creation in 1957, the company Boppader Maschinenbau Gesellschaft MBH better known as Bomag specialises in the manufacturing and sale of materials for the construction equipment. The first Bomag roller, a double vibratory roller with all-drum drive, revolutionises the soil compaction industry and make the company an important actor in the field. Nowadays, BOMAG manufactures different types of machines: from soil (vibratory rammer, vibrating plate compactor, single drum roller, trench roller…), to road constructions (cold milling machine, stabilizer, binder sprayer, asphalt paver…) as well as recycling work (waste compactor). On Europe-construction-equipment.com, you can find all the machines from Bomag. If you already own a Bomag machine, our « Spare parts » section regroups all the construction parts to maintain and repair your machines.
Find all the available materials and machines from Bomag: paver, asphalt planer, soil stabiliser, tandem roller, single drum roller, combi roller, sheep-foot roller, wheel compactor, drilling machine, vibrating roller, grader, etc.
Latest ads published
7
Bomag BW213DH-3 used single drum compactor
2005
Netherlands - Barneveld
7
NEW
AUTO TRANSPORTADORA MODERNA PORTUENSE SA
Bomag BW138 AD-5 used tandem roller
2016
1228 hours
Portugal - Anadia

5
NEW
AUTO TRANSPORTADORA MODERNA PORTUENSE SA
Bomag BMP8500 used sheep-foot roller
2016
1084 hours
Portugal - Anadia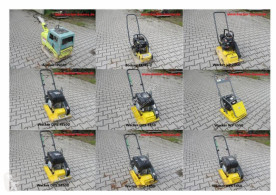 1
NEW
Bomag , Wacker, Amann etc. Rüttelplatten used vibrating plate compactor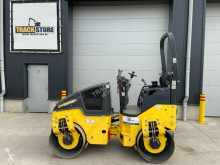 13
Bomag 120 AD-5 used tandem roller
2017
500 hours
2.8 tonnes
Belgium - Sint Katelijne Waver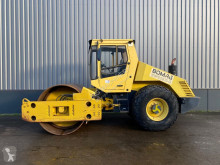 16
Bomag BW213 D-3 BW213D-3 used single drum compactor
2004
13781 hours
13 tonnes
Netherlands - Velddriel
1
Bomag TOUT TYPES DE PIECES BOMAG COMPACTEUR - FINISHER – et tous les autres types de materiel et engins de construction (BTP) de la marque... used hydraulic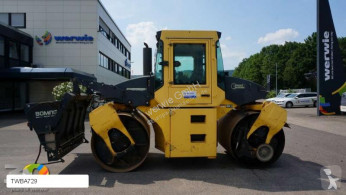 18
Bomag BW 174 AD-2 AM used tandem roller
2007
6054 hours
Germany - Konz
Do you want to tell the seller that you saved the ad?
By ticking "Yes", the seller will get an email with your contact details (name, last name, email address).
GERL Baumaschinenhandel GmbH

15 ads

Baumaschinen Puntigam GmbH

12 ads

O.B.M. Baumaschinen-Gabelstapler Handels- und Vermietungs GmbH

10 ads

MEURRENS MACHINERY NV

5 ads

Maropsa - Maquinas alquileres y repuestos para OP SA

5 ads

Bobcat Bensheim GmbH

5 ads

Goosmann Baumaschinen GmbH

4 ads

Abrantes Almeida e Simoes Lda

3 ads

COMERCIAL CEMA S.L.

3 ads

GEST LEASE INGENIERIE

3 ads

RITCHIE BROS AUCTION FRANCE SAS

3 ads

AUTO TRANSPORTADORA MODERNA PORTUENSE SA

3 ads

STRIMAK Baumaschinen & Kfz GmbH

2 ads

Clemens Hoping GmbH

2 ads

GUAINVILLE INTERNATIONAL

2 ads

MAQUIDONAS - Comércio de Veículos Pesados e Ligeiros, Lda.

2 ads

RIVERLAND EQUIPMENT

2 ads

Valdemar & Filhos, Lda.

2 ads

RITCHIE BROS. AUCTION B.V.

2 ads

Simex Baumaschinenhandel GmbH

1 ad

BAUMA Vermiet- und Handels GmbH

1 ad

Mpmaquinas unipessoal lda

1 ad

ALGA Nutzfahrzeug- und Baumaschinen GmbH & Co. KG

1 ad

AUTOMOVEIS F.SALEIRO LDA

1 ad

Ximo Magalló & Cía., S.A.

1 ad

Ou-Yi Machinery Co. ltd

1 ad

ECOGLOBAL D INVERSIONS 21, S.L.

1 ad

RITCHIE BROS AUCTION ITALY

1 ad

RITCHIE BROS AUCTION UK

1 ad

Materiales De Construcción Alborea, S.L.

1 ad

MACHINERY RESALE BVBA

1 ad

Tranalem Europa S.L.

1 ad

CHOGI Mariusz Chodorowski

1 ad