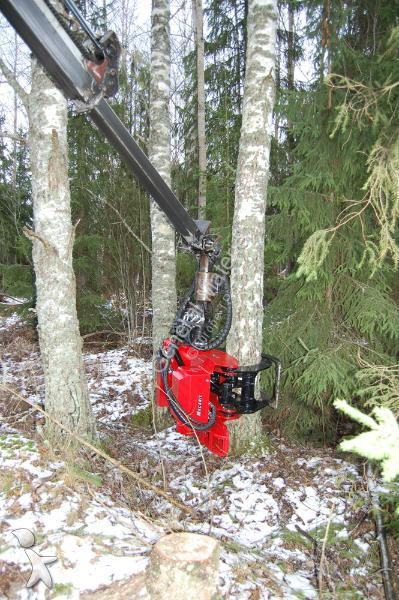 Loading in progress...
Characteristics - New Mecanil shears SG280
Machinery equipment Shears
Notes



*** Prix en baisse *** Nous rognons sur le prix mais jamais sur la qualité !

Grappin coupeur avec scie de tronçonneuse, le plus fiable du marché, fabrication Nordique !
5 ans de commercialisation chez GENERAL MATERIEL ! 0 Casse !

Idéale pour l'abattage, le façonnage, l'élagage, le bois de chauffage grâce à la fonction tilt exclusive ! Notre modèle est le meilleur du marché car grâce aux commandes fournies vous inclinez ou coupez quand vous voulez !

Adaptable sur pelles - grues forestières - grues de camion - télescopique.

* Diamètre de coupe jusqu'à 65 cm

* Fonction tilt ( travail verticale et horizontal)

* Ouverture 1540 mm

* Un aller retour hydraulique requis seulement

* Débit requis : 60 / 100 l/min

Fourni avec câble électrique et commandes.
Possibilité de monter des bras accumulateurs !

*** Existe aussi en modèle wifi avec batteries et télécommande, plus besoin de câble électrique, installation très rapide et facile sur grues, pelles ***
*** Nouveau modèle wifi avec commande a installé dans le porteur ! plus de câble électrique ni de radiocommande ***
*** Peut être montée en fixe sous certaines conditions ***

** Nous ne demandons pas de paiement avant la livraison du matériel **

** Matériel livrable dans toute la France **
*** A partir de 290 € par mois en location avec option d'achat ***

N'hésitez pas à nous contacter pour plus d'informations ou un devis :
Par mail :
Par téléphone : 04 76 52 92 00

Ou par courrier :
GENERAL MATERIEL
ZI 51 RUE DU MOIROND
38420 DOMENE

Année de construction : 2016

Année de construction : 2016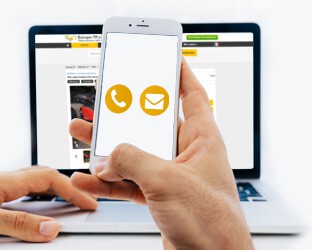 Interested in this ad?
Don't wait any longer, get in touch with the company General Materiel to know more right now !