New Everun wheel loader ER25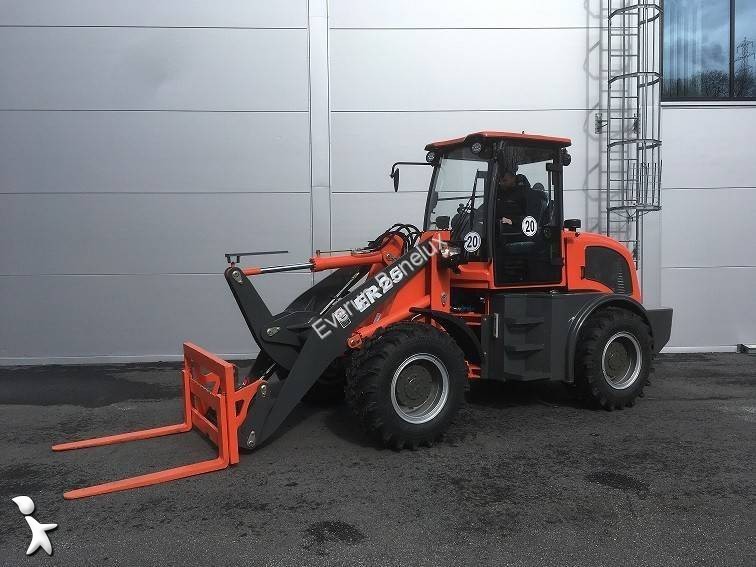 Loading in progress...
Hamweg 3
5961ps
Horst aan de maas
Limburg
-
Netherlands
Characteristics - New Everun wheel loader ER25
Loader Wheel loader
Main information
Website ref. :
1779164
Bodywork
Wheel loader
Make

Everun

Model
ER25
Condition
new
Year
01/01/2017
Material warranty
Yes
Warranty period
12 months
Equipment Everun loader
Type of fast hitch
Hydraulic
Additional information Everun ER25
Motor info
Vermogen: 71 kW (95 PK)
Characteristics Everun ER25
Number of hours
10 hours
Characteristics Everun ER25
Power
45 HP
Weight
3300 Tonnes
Tyres
Type of tyre
Notched
Condition and dimension of tyres
16/70-20 trekker profiel banden 100%
Equipment's condition
Bucket
Number of buckets
-
Bucket specifications
-
Notes
EVERUN BENELUX (De officiële importeur van de benelux)
VERKOOP INFORMATIE ER25
Bouwjaar: 2017
Vermogen: 71 kW / 2400 Rpm
Ledig gewicht: 5400 kg
Hefcapaciteit: 2500kg
CE markering: ja

Shovel NIEUW (snel-wissel systeem voor bak + vorken en joystick-besturing)
Deze machine is uitermate geschikt voor professioneel gebruik. Dit komt onder andere door een luchtcompressor waardoor deze machine luchtgeremd is en de machine is voorzien van sterke reductienaven.

Opties/accessoires:

Dichte bak
Extra hydraulische functie
Hydro snel wissel
Palletvork
Agri-banden
extra 4de hydraulische functie
extra slijp-mes voor op de bak

Specificaties:

- Motor: Xichai 4-cylinder in lijn diesel motor
- 4x4 aandrijving
- snelheid (20 km/u)
- 16/70-20 industrie profiel banden
- 16/70-20 Agri trekker profiel banden
- 5400 KG eigengewicht
- 2500 KG hefvermogen
- hydraulische snel wissel
- extra hydrauliek ventiel
- grondbak 1 kuub / palletvorken
- luxe dichte cabine
- geveerde stoel
- radio
- ventilator / verwarming
- verlichting / werklampen / zwaailicht
- lengte 5,70 meter
- breedte 2,03 meter
- hoogte 2,85 meter
- met CE certificaat voor in Europa
- straβenzulassung voor Europa
- 1 jaar garantie
- 1 jaar technische keuring
- banden met een profiel van 100%

Wij kunnen alle machines uit voeren met hulpstukken zoals bv:
Pelikaanbak, Mestriek, 4in1bak, Balen klem, Enz.

Vanaf 1-1-2017 kan Everun Benelux u een Dealer lease aanbieden.
Reken voorbeeld:
Aankoop bedrag € 15.000,- ex
Aanbetaling € 4999,- ex
Maand termijn van €420,- looptijd 24 maanden.
Maand termijn van €280,- looptijd 36 maanden.

Voor meer informatie kunt u vrijblijvend contact opnemen voor een passende Dealer lease aanbieding te maken. Prijzen zijn excl. BTW en rente.
Verkoopprijs op aanvraag per email

Bezichtigingen alleen op afspraak. Dan kunnen wij u beter van dienst zijn.

Everun-Benelux (De officiële importeur van de benelux)
Hamweg 3
5961PS
Horst aan de Maas
Nederland
Tel. 0031 – 657345036
Fax 0031 – 848755535

Wij kunnen GEEN garantie geven op machines die NIET door Everun Benelux BV. geïmporteerd en CE-gekeurd zijn.

Machine, everun, shovel, wiellader, wheelloader, kniklader, minishovel, mini, knikmops, professioneel, reductienaaf, reductienaven, luchtgeremd, geveerde, sterke, certificaat, bak, palletvorken, grond, grondbak, nieuw, pelikaanbak, puinriek, mestriek, snelwissel, hefvermogen, gewicht, bouwjaar, keuring, garantie, horst, prijs, 2017, cabine, hydraulisch, joystick, leverbaar, vermogen, motor, functie, banden, diesel, aandrijving, standaard, luxe, radio, zwaailamp, zwaailicht, verwarming, europa, hulpstukken, aanzetstukken, balenklem, verkoop, verkoopprijs, informatie, telescoop, verreiker, hoogte, breedte, lengte, hefhoogte, slijtmes, vrijblijvend, contact, dealer, lease, importeur, mailen, technische keuring, besteld, aanbetaling, bezichtiging, dienst, btw,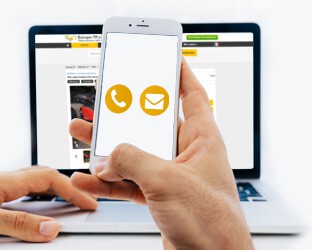 You are interested in this vehicle ?
Don't wait any longer, get in touch with the company Everun-Benelux to know more right now !