Used Bomag BW80 AD-5 tandem roller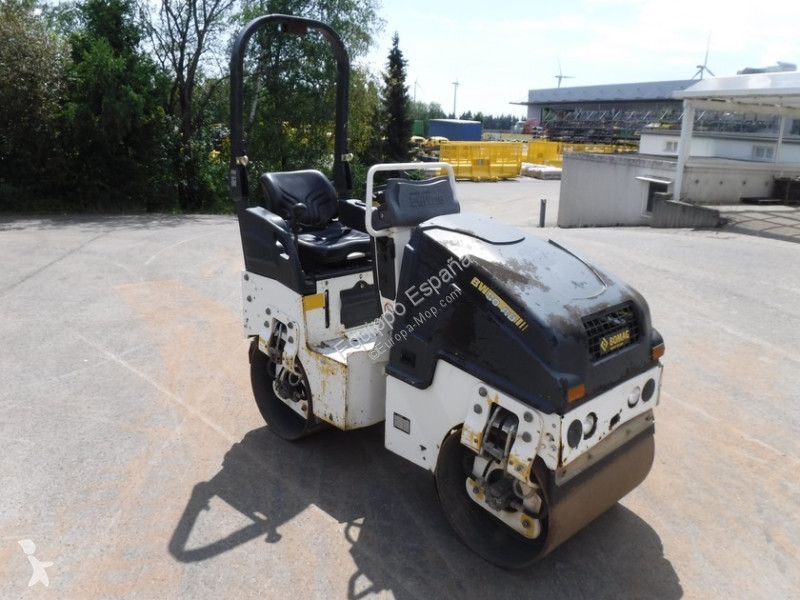 Loading in progress...
Characteristics - Used Bomag BW80 AD-5 tandem roller
Compactor / roller Tandem roller
Main information
Client ref. :
f4380d23903de419
Website ref. :
2807493
Bodywork
Tandem roller
Make

Bomag

Range

(make : Bomag)

BW80 AD-5
Condition
used
Year
01/01/2013
Characteristics Bomag BW80 AD-5
Number of hours
570 hours
Block size
-
Weight
-
Notes
Rodillo Tándem Usado Bomag BW80AD-5 del 2013 con tambores lisos y sistema de rociado de agua

GARANTÍA: Protegida por la GARANTÍA de RETORNO de DINERO de EQUIPPO - Pruebe la máquina en su obra por 5 días...no está satisfecho? Devuélvala por un reembolso completo!.

DETALLES DEL EQUIPO:
CONFIGURACIÓN:
NÚMERO DE SERIE: 101462001448
PESO: 1.6 Toneladas
TAMBOR
- Vibración: Si
- Impulsión del tambor: Si
- Tipo de tambor: Suave
- Dimensión: 800 cm
- Bordes del tambor: ok
- Conducción hidráulica: ok
- No hay fugas en el motor: ok
DIRECCIÓN
- Tipo de dirección: Articulando → Juego menor en el perno de articulación
CABINA
- Tipo de cabina y A / C: Canopy → OROPS
INTERIOR DE LA CABINA
- Limpieza: ok
- Condición del asiento: ok
- Interruptores: ok → Falta la tapa del volante
- Medidores: ok
- Estructura: ok
MOTOR
- Nivel de humo normal: ok
- Nivel de fluido normal: ok
- Ruidos del motor normales: ok
- No hay golpe de motor: imperfección → Golpe menor por
- Estado de los cinturones: imperfección → Las correas son ruidosas en ralentí bajo
- Sistema de refrigeración: ok
- Condición del aceite: ok
- Escape: ok
- No hay fugas en el motor: ok
- Marca / Modelo: Kubota D902-ET11
HIDRÁULICOS
- Bomba hidráulica: ok
- Válvulas de bloqueo: ok → Filtración en el filtro de aceite
PRUEBA FUNCIONAL
- Vibración: ok
- Freno de estacionamiento: ok
- Dirección: ok
- Transmisión: ok
- Control de velocidad: ok
MEDIDOR DE HORAS
- Lectura del medidor de horas: 570
- Contador de horas verificado: ok
- Método de verificación: Por el inspector
CERTIFICACIONES
- Marcado CE: Si
- Marcado EPA: Si

COMENTARIO DEL INSPECTOR: La máquina se encuentra en buen estado general. Algunas pequeñas reparaciones y recambios recomendados.

Visite nuestra web, WWW.EQUIPPO.COM, para ver más fotos y todos los puntos inspeccionados en nuestro novedoso REPORTE DE CONDICIÓN.Used 2013 Bomag BW80AD-5 tandem roller with smooth drums and water spray system

GUARANTEE: Protected by Equippo's MONEY BACK GUARANTEE - Try this machine at your jobsite for 5 days and return it for a FULL REFUND, if you're not satisfied..

EQUIPMENT DETAILS:
CONFIGURATION:
SERIAL NUMBER: 101462001448
WEIGHT: 1.6 Tons
DRUM
- Vibration: Yes
- Drum drive: Yes
- Drum type: Smooth
- Dimension: 800 cm
- Drum edges: ok
- Hydraulic drive: ok
- No Leakage: ok
STEERING
- Steering type: Articulating → Minor play in articulation pin
CAB
- Cab type and A/C: Canopy → OROPS
CABIN INTERIOR
- Cleanliness: ok
- Seat condition: ok
- Switches: ok → Steering wheel cap is missing
- Gauges: ok
- Structure: ok
ENGINE
- Normal smoke level: ok
- Normal fluid level: ok
- Normal engine noises: ok
- No engine blow by: imperfection → Minor blow by
- Belts condition: imperfection → Belts are noisy on low idle
- Cooling system: ok
- Oil condition: ok
- Exhaust: ok
- No engine leaks: ok
- Brand / model: Kubota D902-ET11
HYDRAULICS
- Hydraulic pump: ok
- Valve block: ok → Seepage on oil filter
FUNCTIONAL TEST
- Vibration: ok
- Park brake: ok
- Steering: ok
- Transmission: ok
- Speed control: ok
HOUR METER
- Hour meter reading: 570
- Hour meter verified: ok
- Verification method: by inspector
CERTIFICATIONS
- CE marked: Yes
- EPA marked: Yes

INSPECTOR COMMENT: The machine is in general good condition. Some small repairs and replacements recommended

VISIT OUR WEBSITE, EQUIPPO, to see MORE PICTURES and all the inspection points detailed in our complete CONDITION REPORT.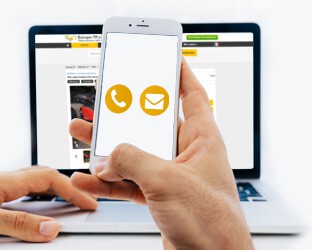 You are interested in this vehicle ?
Don't wait any longer, get in touch with the company Equippo España to know more right now !