Construction machines manufacturers
Hyundai Construction Equipment moves to Belgium
05/12/2017 02:26:52 pm
05/12/2017 02:26:52 pm
Construction machines manufacturers
On April 1st, 2017, Hyundai Heavy Industries (HHi) validated the final transfer of their « Construction Equipment » department (the parent company of the group) to a new company called Hyundai Construction Equipment Co., Ltd. This company will be in charge of the industrial strategies to develop on all markets.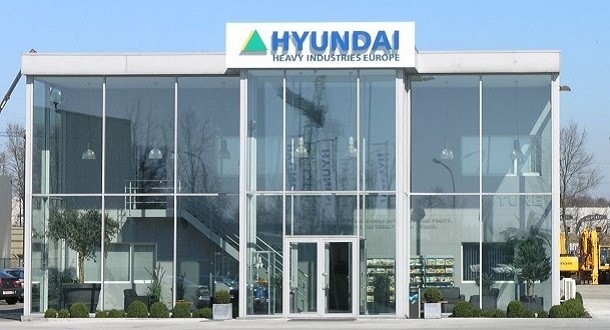 Increase their market shares
This creation, the result of a restructuring plan started in 2016, showcases the make's ambitions. According to Hyundai, the « Construction Equipment » department will benefit from more flexibility and new outlets for the development and sale of their products. « The forklift and construction equipment activities are managed the same way as HHI, the goal being to increase market shares" explains the company.
A site in Belgium for 30 million euros
This new entity will be called Hyundai Construction Equipment Europe form this year on. The group will move to Tessenderlo, Belgium on 81 000 m2. The building will be home to new headquarters and a warehouse, as well as a training facility, an event hall and a showroom.
30 million euros is the price invested by Hyundai Construction Equipment to increase their market shares throughout the world and invest even more on the European continent.
A European strategy
Hyundai Construction Equipment said that for 2017 the European strategy was to focus on certain parts of the market. Indeed, the company will concentrate on mini excavators and wheeled loaders for the recycling and related industries. Besides, the company will also focus on heavy diesel forklift and warehousing. Both divisions will focus more on parts sales. In all those industries, Hyundai Construction Equipment Europe will expand its dealer network and widen the product range.