The latest in machines and construction equipment news
Japan : an excavator equipped with MTU engine by Rolls-Royce
05/04/2017 02:34:12 pm
05/04/2017 02:34:12 pm
The latest in machines and construction equipment news
The construction industry doesn't stop evolving with new machines and new technologies. In April 2017, the Japanese market saw the first Kato excavator with MTU engine by Rolls-Royce.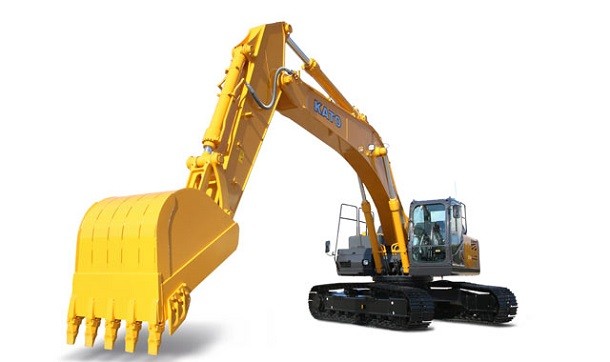 This engine is already available for different Kato machines such as cranes and wheel loaders but this time Rolls-Royce spreads its range by putting their engine in an excavator. The first excavators with a MTU engine are available for purchase since April 2017. Let's mention that MTU is a specialist of german engines and is part of Rolls-Royce since 2011.
An ultra-efficient engine for Kato excavator
In Japan, Rolls-Royce associated with Kato and launches an ultra-efficient engine on the market. This engine equips 30-tonne excavators from the HD range. It stands out by its performance, power and reliability. This 6-cylinder engine from the 1000 range delivers an output of 210 kW. Equipped with a SCR system, it meets the requirements of the Heisei 26 norm, a requirement instaured in 2016. To equip their brand new excavator, Kato needed a powerful engine that can easily adapt to rapid changes during operations. 
A machine made for the Japanese market

Bernd Krüper, Chairman of the Board of Directors of its subsidiary MTU, assures that this engine adapts perfectly to the needs of the Japanese market. Moreover, this partnership with Kato helps the make achieve a breakthrough on the excavator market in Japan. Kato has already been able to test the MTU engine performances with their wheel loaders and cranes. The excavator completes the high technology machine range.
For the launch of the 30 T excavator, Mitsuo Okada, Managing Executive Officer at Kato , says : "We were very impressed by the performance of MTU engines in our rough-terrain lifting cranes (...) we're again choosing renowned drive technology from MTU for our new excavator."