The latest in machines and construction equipment news
Caterpillar equips their D8T Cat tractor with new equipments to improve productivity and add capital gain
04/26/2017 10:40:03 am
04/26/2017 10:40:03 am
The latest in machines and construction equipment news
The D8T Cat® track-type tractor is efficient and strong. It offers great productivity and has new options that should help users increase their earnings and save time. In particular, Performance blade, inferior motorized armour and COMMAND, a new larger blade from a semi-universal bulldozer, the remote control for dozing, and a chassis made for an extended lifespan.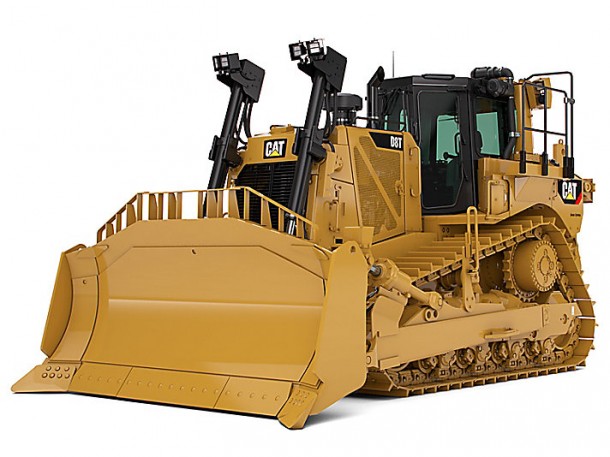 Performance cutting blades/Larger semi-universal blade
With the Performance cutting blades, Caterpillar has added power to its tractor. It can now move more with each pass. Able to easily penetrate in rocks, the new Performance cutting blades ensure you save time without losing efficiency. They penetrate more and improve adhesion, the blade control and load retention. These blades have the advantage of being versatile and interchangeable with classic blades.

With the new semi-universal blade (SU), larger by 10,3 m3 (13,4 yd3), the machine's capacity has increased by 19%, compared to the capacity of a standard blade. It also increases productivity because it helps the dozer moves up to 13% more materials with each pass.
Motorized bottom guards
These new guards make it easier for maintenance, increase the safety and reduce the downtime. A hydraulic mechanism with a contactor opens the doors. They can open from the side for easier maintenance or at the center to get rid of debris fast and easily.
Blade control, COMMAND
Entrepreneurs now have the possibility to control their machine remotely with the COMMAND control. This control also improves safety and productivity since machines can now work on unstable grounds. You can opt for a mobile console for the remote control in the operator's sight up to 400 m (437,4 yd).
Extra-robust undercarriage for a longer lifespan
Clients for the D8T can have an extra-robust undercarriage for a longer lifespan and fully suspended. It reduces the costs linked to the undercarriage, especially when there is corrosive materials. Compared with standard rings, we notice a 30% growth of the service period with new heavier rings. The patented Dura link has also been reinforced in order to reduce the use caused by flapping of the pinion and optimise the service period. This makes maintenance easier and helps with better movement even if the link is used at 50%.