The latest in machines and construction equipment news
Hitachi launches new machines on the European market
The latest in machines and construction equipment news
At the end of November, Japanese manufacturer Hitachi launched a new range of machines in Europe. This new range includes Zaxis-6 excavators and ZW-6 wheel loaders.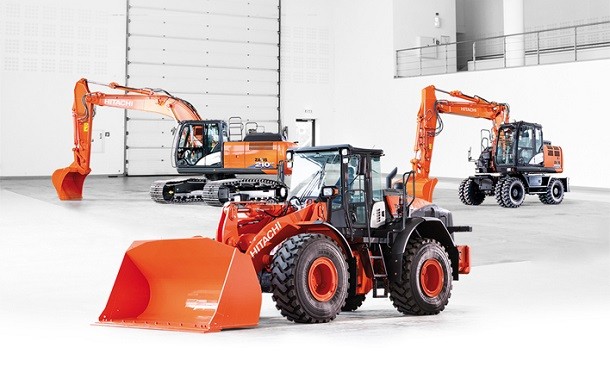 All the machines from the new range have been desgined in order to adapt to every construction site. This new range has been launched with the « No compromise » campaign by HCME.
The Zaxis-6 track excavators series
The track excavators range is made of 5 medium size machines and two big excavators. More than 200 characteristics and different components have been improved. Among those improvements, the machines are equipped with a hydraulic system designed by Hitachi in order to save fuel. Indeed, the machines save fuel up to 12% (especially for the ZX190LC-6 excavator using the ECO mode). An exhaust after-treatment system reduces the greenhouse gas emissions. 
The new Zaxis-6 wheel excavator range
Hitachi has also launched four new wheel excavators with a short radius model (the ZX145W-6excavator).
The manufacturer has added more than one hundred improvements on its machines. For instance, there is a reinforcement on the structure, boom and arm. The machines are also equipped with a new Stage IV engine.
The ZW-6 wheel loader

The latest loader by Hitachi is the ZW180-6, specially made to offer drivers a panoramic visibility in the cab. To get such a result, engineers change the exhaust gas pipe and air intake. Finally, the loader uses little fuel.
Burkhard Janssen, General Manager of the Product Management and Engineering Department at HCME says : « Hitachi large excavators have always been market-leading products and we have not compromised with the Zaxis-6 range. The ZX490LCH-6 offers a comfortable working environment for operators, and is fast and precise, thanks to the efficiency of the hydraulic system. It is renowned for low fuel consumption, as well as high productivity, ensuring a profitable return on investment. »