Events and Trade Fairs
40 Caterpillar machines at the Conexpo Con-Agg in Las Vegas
01/06/2017 02:26:19 pm
01/06/2017 02:26:19 pm
Caterpillar
The Conexpo Con-Agg takes place every three years in Las Vegas, NV. This year, the event takes place from March 3rd to March 11th 2017 in the "Las Vegas Convention Center". Caterpillar has already planned to showcase 40 construction machines with 8 new ones. Let's take a look at these machines.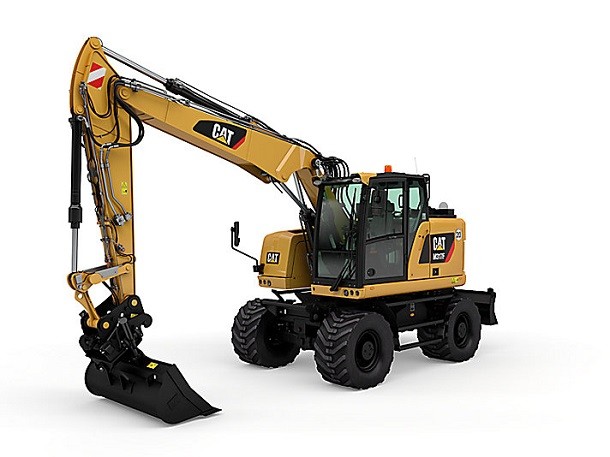 Innovations for the Cat excavators and loaders
In a 5500m² exhibition hall, the exhibit will have lots of exhibitors.
On its booth, Caterpillar wants to favour levelling equipments. Indeed, visitors will see the M317F short radius excavator that allows operators to work better in narrow working spaces. The sale of this machine is set to start at the beginning of 2017.
Besides, the make will display two new track excavators : the 390F and the 336F XE. These latest have been improved to increase their productivity and reduce the operating costs. The 390F XE track excavator is a state of the art one since it has the 2D Grade feature with several options from the Cat Connect.
The 390 F loader can be equipped with a board weighing system. Visitors can also take a look at the 986 K wheel loader that will replace the previous model of the H series. This one is made for levelling and aggregates.
Cat will also take advantage of this event to present the 745 articulated dumper.  With a new safe cab with better visibility, this dumper should be a delight for profesionnals. The construction machine is also equipped with a stability system and a new ECO system.
Improved bulldozers

Caterpillar will also showcase updated bulldozers such as the D6T. Among this innovations, there is a new transmission and a Auto Shift system (to save fuel). These fuel savings are about 20 to 30% with this feature.
Caterpillar will take advantage of the exhibit to present the D8T bulldozer with a live demonstration. The bulldozer will be driven in Peoria, Illinois from the Las Vegas exhibition. This is possible with the new Cat Command, a system also available on the 988K wheel loader.