Events and Trade Fairs
Case introduces their new loader desgined for recycling
12/15/2016 02:37:42 pm
12/15/2016 02:37:42 pm
Case
During the Pollutec show in Lyon, France from November 29th to December 2nd 2016, the construction equipment manufacturer showcased their loader especially designed for the recycling industry. On the Iveco booth, visitors could see the 721F WH loader with a Daily 70C14G GNC with an organic waste tipper.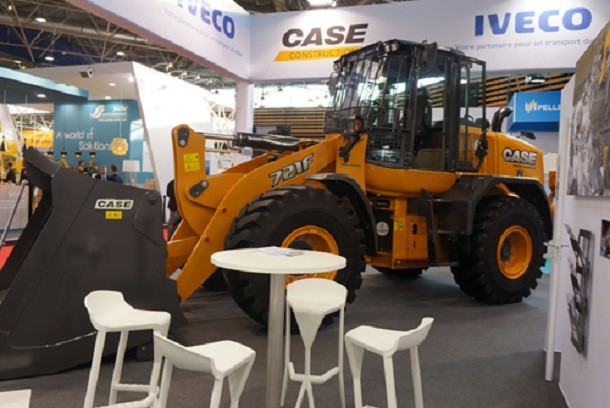 A loader for difficult conditions
The recycling and waste industry has strict regulations about safety. That's why, the 721 F loader is equipped with the HI-eSCR technology and without the EGR system or a particle filter.
The maximum exhaust temperature is below 200° the temperature of a system with particle filter. This asset allows the machine to be safe around flammable materials and during material manipulations in wood recycling centres.
Moreover, the 721 F WH loader has been designed to absorb shocks with 16 protection points. It has protections on the front and rear chassis as well as the windshield. New reinforced axles and full tyres for a perfect balance in all circumstances.
The dashboard tells the driver about his fuel consumption as well as the global state of the machine. Regarding the energy efficiency, the loader is equipped with a 6.7 liter engine using the SCR technology.
In terms of comfort, the cab has different features that reduces the dust, smoke and debrit infiltrations. Besides, large windows offer an optimum view of the bucket and on the different operations done by the machine.
Case invest in waste management
During Bauma 2016, the manufacturer showcased several machines for waste management. For instance, the make introduced their new excavator, the CX290D MH, as well as the wheel loaders and bulldozers 1650M and 2050M for landfill sites.