The latest in machines and construction equipment news
New Caterpillar buckets tilting to 45°
The latest in machines and construction equipment news
Caterpillar
Caterpillar now offers a brand new bucket that tilts to 45°. This equipment is made for the wheel excavators by Caterpillar (model M314 to M322) as well as track excavators (model 311 to 325). The 45° tilting of the bucket on the right and on the left helps the operator adapt to slopes on construction sites.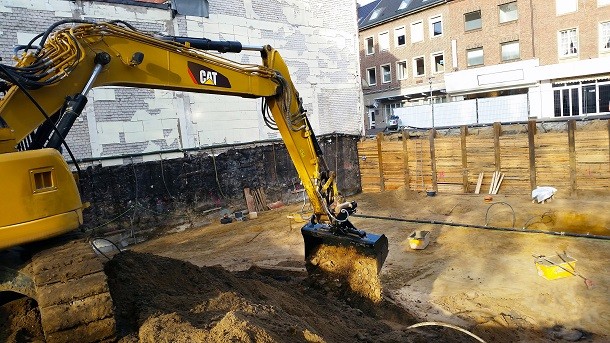 A simple and efficient use 
This tilting bucket is easy to install on an excavator. This type of equipment can be used for different applications. Indeed, this bucket is versatile since it can be used to clean ditches, landscape or a more traditional use such as excavation.
Besides, there are two cylinders on the tilting bucket so that the driver can place it idealy without moving the excavator horizontally on the construction site.
Buckets adapted to the Cat Grade Control
These new equipments have been designed to receive the "plug-and-play" attachments. These attachments are compatible with the Cat Grade Control 3D system that gives the operator key information about the bucket's positioning.
Visual and auditive information are given to the operator in the cab through a small screen. Thus, the driver can control his speed, precison and the bucket moves during an excavation.