Events and Trade Fairs
SaMoTer 2017: a strategic trade fair for global companies
Case
The 30th edition of this Italian trade fair will be attended by some large construction companies like Komatsu, Case CE or Hyundai. The major players of the heavy construction equipment sector will be present at the event, hosted in Verona from February 22nd to February 27th 2017. Kobelco will exhibit for the very first time.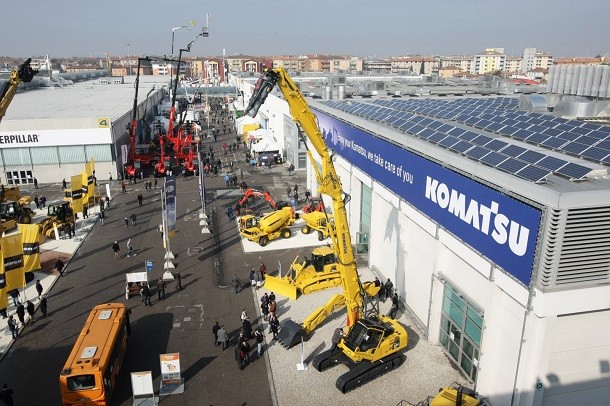 Since 1964, SaMoTer takes place every three years in Italy and has become a reference in the heavy equipment sector. Asphaltica, a trade fair dedicated to road equipment, will be organized at the same time and in Verona as well.
Meet Case CE, Kobelco, Hyundai and Komatsu
This edition will have these four makers as guesses. They are willing to present their new equipment. Their presence at the trade fair is a highly positive signal for the Italian organizers. It confirms the large brands' willingness to invest in the Italian market.
Case Construction Equipment Sales Director says that the Italian construction equipment market has known a growth of 28 % in 2015, compared to 2014. Besides, the American company Case has already invested in Italy by setting up two plants in the country.
Kobelco will participate in the trade for the very first time. According to the company, Italy is a new strategic market. During the past few months, Kobelco says that its compact excavator sales have increased. During the fair, the brand is willing to showcase its short radius excavators, perfectly adapted to flood prevention.
For Hyundai, this trade fair is an opportunity to meet its customers physically. The event will allow the brand to get more visibility on the Italian market.
Besides, Komatsu has faith in its development across Italy. The company will take advantage of the fair to present a few new products.
The Italian heavy equipment market is growing
During 2016's first quarter, the exportations of construction equipment yielded 816.7 million euros (+1.8% compared to the same period in 2015). On the other hand, the importations of construction equipment yielded 210.3 million euros (+13.8%).