Events and Trade Fairs
Liebherr's L550 and L586 new loaders won a Red Dot Award
Liebherr
On July 4th 2016, Liebherr won the Best Product Design Red Dot Award for its L550 and L586 XPower wheel loaders. The award ceremony was held in Aalto Theater in Essen (Germany). The firm already received the If Design award in March for its XPower wheel loaders. The Red Dot Award is then the second award attributed to the company for its innovative equipment.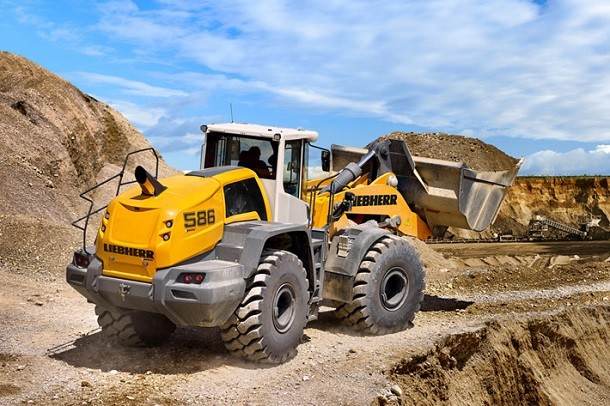 Red Dot Gala: a prestigious ceremony
During the German event, a jury composed of several experts has deliberated before coming to a decision. The functional design of the XPower wheel loaders convinced these demanding jurors. Along with four representatives of his team, Johann Stickler, Liebherr's Managing Director and Technical Manager received this international distinction. At the end of this award ceremony, he explained that they put emphasis on a powerful appearance deliberately.
Powerful machines with functional design
These construction machines have been designed to be esthetic and functional. The firm has made a point of creating loaders combining efficiency, performance and robustness. Moreover, Liebherr has chosen to favor comfort of the cabin to allow its users to work in ideal conditions.
The general appearance of these XPower loaders seems powerful and their shape is innovative and compact. It is for all these reasons that XPower loaders won the Best Product Design Red Dot Award. Besides, the firm has worked on the bucket design of its loaders to optimize their lift arms.
Apart from their design, the L550 and L586 loaders are robust and efficient on construction sites. Thanks to its XPower series, Liebherr has highlighted power split driveline which is now offered systematically on loaders. This system combines hydrostatic transmission for short drives and mechanical transmission for long distances and slopes. In this way, the loader saves up to 30% of fuel.
XPower embodies Liebherr's new big loaders generation. Available for sale since the beginning of 2016, L550 and L586 loaders win unanimous support today regarding their design and performance.