Construction machines manufacturers
What's new on Cat's 816K compactor
Construction machines manufacturers
Caterpillar
Recently, the construction equipment giant Caterpillar improved its 816K landfill compactor. This 26-ton machine enables the operator to maneuver easily and safely. Rich by its long experience, Caterpillar now offers an enhanced version of its 816K landfill compactor.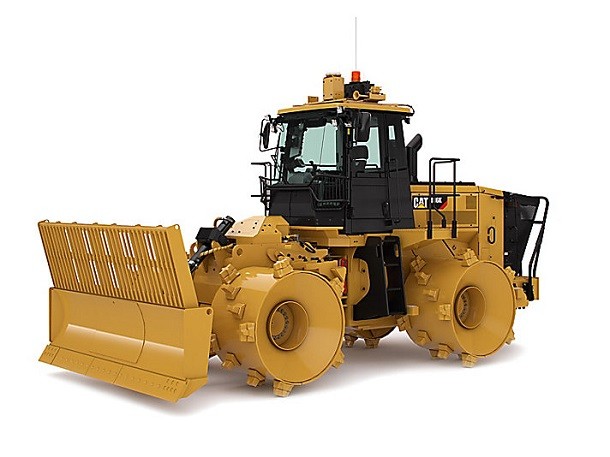 A strong structure for the 816K landfill compactor
The rear frame of the machine is entirely reinforced. It is able to resist to torsion forces and bumps. The axles have also changed to perfectly fit in the global structure. The front frame of the compactor has been equipped with protections to prevent waste accumulation. The latter also allows the different components of the compactor to be protected.  The cabin of the machine provides comfort and safety to operators because it protects them from vibrations. Furthermore, it is air-conditioned and pressurized.
An efficient Cat engine
Cat 816K compactor is equipped with a Cat C7.1 ACERT engine in accordance with the Stage IV norm. With a 212-kW power, the compactor is energetically efficient. Plus, the machine is able to reach a maximum speed of 12.5 km/h (with an average of 10.9).
Easy to handle in every situation
Within the cabin, the operations are controlled with a simple control stick. It allows operators to carry out precise maneuvers and to perfectly control the 42-degree articulation of the machine. Thus, maneuvers around dumpers, tractors and other obstacles are made easier on construction sites. Moreover, the left pedal allows the driver to brake, de-clutch and decelerate.
Finally, this compactor is equipped with the CAT Compact Technologies program allowing better efficiency and insured control. This technology enables the operator to benefit from precise metrics and 3D topography.